London Labour Wishes Jews A Happy Passover….With A Loaf of Bread!
You can't make this stuff up.
In their latest attempt to show they really do like the Jews after all, London Labour posted the following Passover greetings on social media: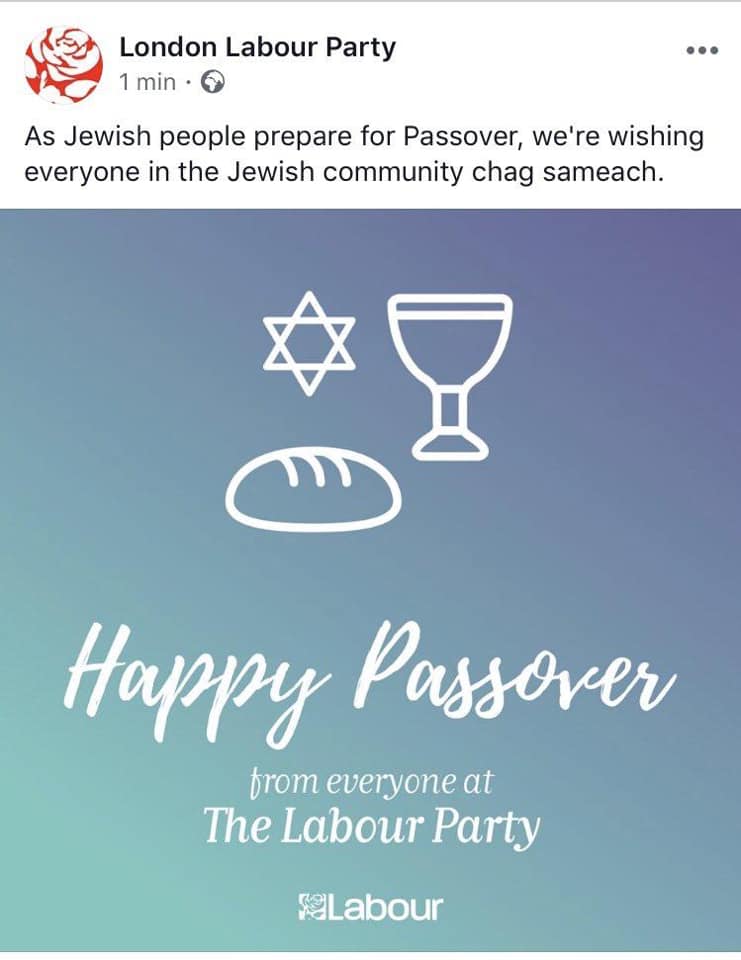 The problem is Jews do not eat bread on Passover.
Being utterly ignorant about Jews and our customs is probably not the message Labour would have wanted to get across.
I wonder whose half-baked idea this was?
Maybe the same person who thought to wish Jews their last Hanukkah
and thinking it wise to use his Rosh Hashanah message to promise to fight rampant antisemitism housing prices
https://www.facebook.com/JeremyCorbynMP/videos/10154588044933872/
.