Rep. Ilhan Omar, who we are told is not antisemitic by Jews(in name only+Muslims+antisemites+other non-Jews)WithIlhan, clearly feels pretty untouchable at the moment. So much so, that she has retweeted this highly offensive tweet by a hater, claiming Jesus was 'Palestinian.'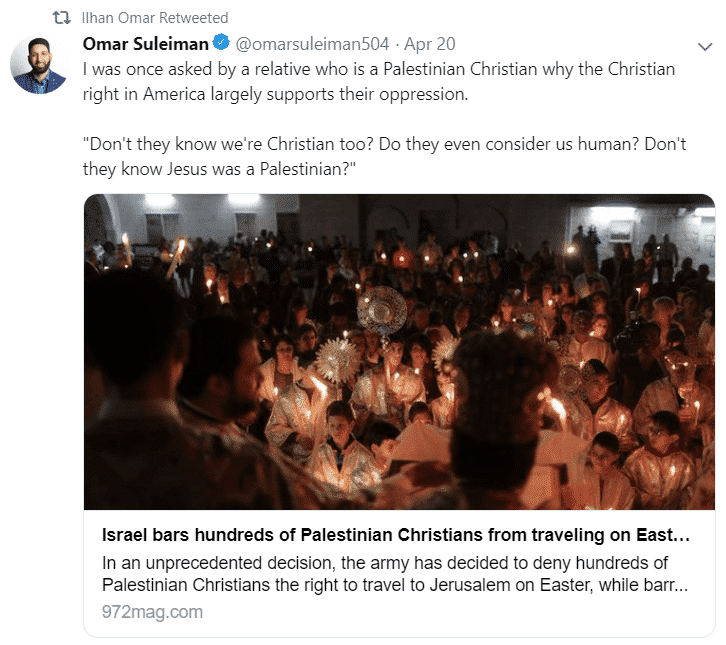 Because denying Jesus' Jewishness is not at all antisemitic.
Of course, me pointing this out is highly Islamophobic.
Please help ensure Israellycool can keep going,
by donating one time or monthly