Another day, another post by Linda Sarsour obsessing about Jews Zionists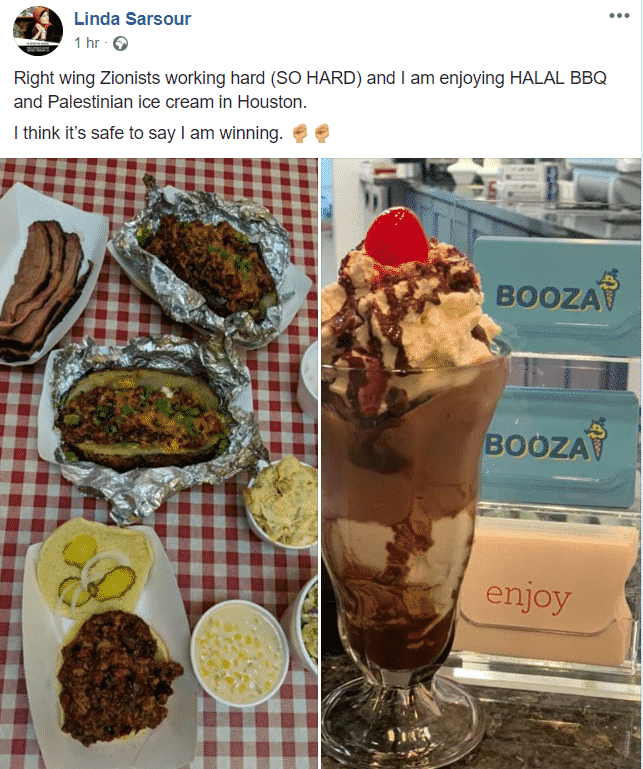 I think it is safe to say she is a rabid antisemite who thinks she has found the recipe for hiding it…and for "Palestinian ice cream"?
Although I have to say, that "Palestinian ice cream" looks a lot like pretty much every other ice cream, which I am pretty sure was not invented by the palestinians. But trust them to claim they are the Frozen People.
Linda is better off trying some of this.
Update: Speaking of co-opting, that "Palestinian ice cream" symbol looks suspiciously like another symbol we all know.
It's all about the Benjamins!
Please help ensure Israellycool can keep going,
by donating one time or monthly