YouTube Removes as "Hate Speech" David Draiman Interview Video Ripping Roger Waters and BDS
Earlier this morning, I posted Disturbed singer David Draiman's glorious ripping of Roger Waters and the BDS movement. I included audio of the interview, which I had uploaded to YouTube.
In case you noticed the video is not working for you, there's a reason for that: YouTube removed it.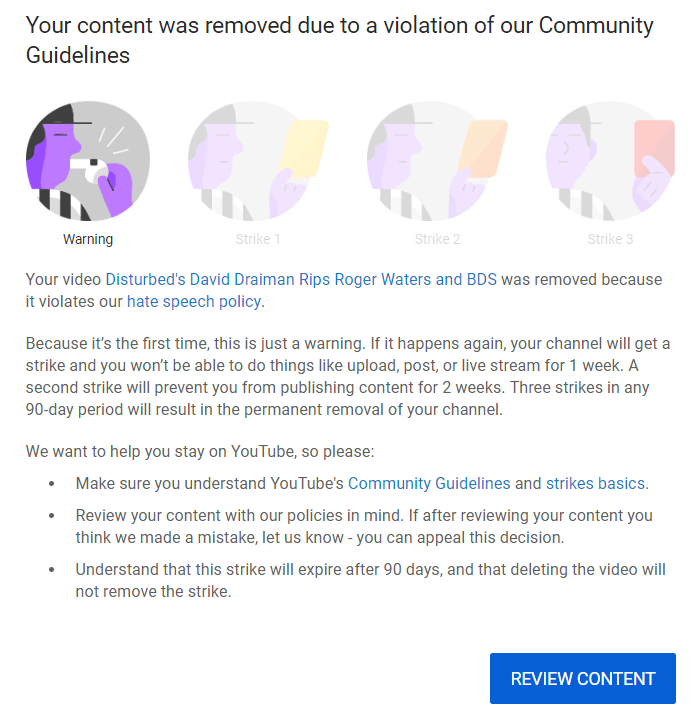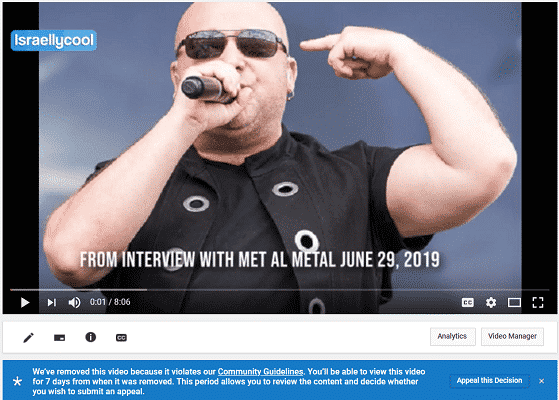 This is how YouTube defines "hate speech":
Hate speech is not allowed on YouTube. We remove content promoting violence or hatred against individuals or groups based on any of the following attributes:

– Age
– Caste
– Disability
– Ethnicity
– Gender Identity
– Nationality
– Race
– Immigration Status
– Religion
– Sex/Gender
– Sexual Orientation
– Victims of a major violent event and their kin
– Veteran Status
Nothing David said in the interview falls under this.
In the meantime, there are countless antisemites and racists on YouTube engaging in actual hate speech on a regular basis, free of consequences. Heck, this includes Roger Waters and the BDS movement, about whom David was speaking!
I have appealed YouTube's decision and hope to be able to post a positive update in the very near future.