Life's a Beach in Gaza
I am sure all of you would agree Tel Aviv beach is quite spectacular and you wouldn't' mind living near it.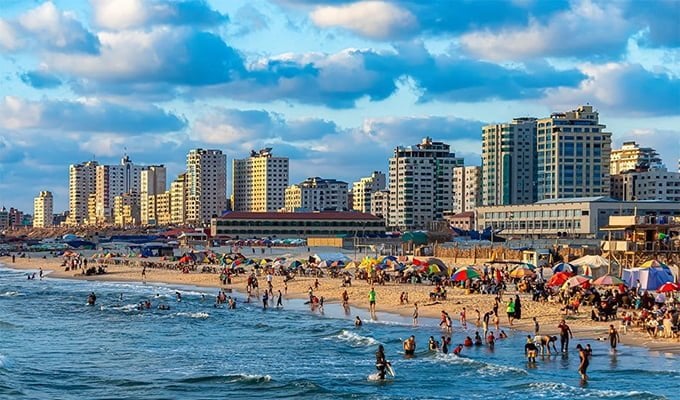 Except the above photo is not of Tel Aviv beach. It is of Gaza beach.
Yet anti-Israel propagandists would like the world believe Gaza is a "concentration camp" and "open air prison."
Funnily enough, the above beach photo is from another anti-Israel propaganda site – The Palestinian Information Center.
You have to your head in the sand to not see the real truth about Gaza.