How the Zioness Movement Lost Its Way – Part 1
The so-called liberal progressive movement these days has been anything but liberal or progressive, especially when it comes to its attacks on Jews. For instance, we have seen excluded from Dyke marches Jewish lesbians holding Star of David pride flags, while Women's March co-founder, Linda Sarsour, exclaimed that "Zionism is creepy" and "you can't be a feminist and Zionist." Liberal marches have become more about shouting the genocidal "free Palestine from the River to the Sea" chant than about minority rights. Members of the Democratic party rallying around Ilhan Omar and Rashida Tlaib, as well as its failure to condemn antisemitism unequivocally, has all served to make many Jews who identify with traditional liberal values feel wholly disenfranchised.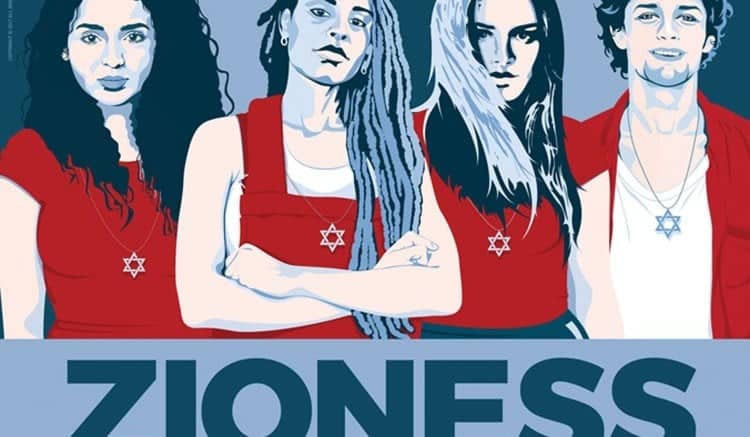 To counter this phenomenon in 2017, The Lawfare Project, a civil rights group based in New York, founded, incubated and provided the seed funding for Zioness. The idea came to Brooke Goldstein, The Lawfare Project's Executive Director, when she read about the SlutWalk's policy of banning "Zionist displays" at their 2017 march in Chicago. Goldstein tweeted at the SlutWalk and declared that she would be showing up and marching as a proud Zionist Jew. And that she did. The Lawfare Project engaged a graphic designer to design the Zioness logo and several stylized images of proud diverse young Jews with stars of David hanging around their necks. She called friends and family to march alongside her, holding the signs in order to push back against the exclusion of Jews from liberal spaces. A bodyguard was hired to accompany Goldstein and her staff, and she was both verbally and physically assaulted at the march.
Following the Chicago SlutWalk, The Lawfare Project enlisted a public relations company to compose the Zioness manifesto and the organization nurtured the movement. The original goal behind Zioness was to support pluralism and endeavor to promote the return of traditional liberal ideas in the democratic space; to create a much needed light in the progressive movement, and bring back authentic liberal values that embraced Jews as a minority community and Israel as a bastion of liberal freedoms. After all "Zionism is the original progressive value", Goldstein has said. "Zionism is the civil rights movement of the world's oldest ethnic and religious minority. It is the national liberation movement of a historically persecuted people." By connecting liberal values to Zionism and Israel, Goldstein aimed to inspire American Jews to stand proudly as Zionists, and to teach progressive Americans why Israel represents their values.
According to the Zioness manifesto:
We are Zionists who believe in social justice for all people. We come in all genders, colors, sizes, and creeds.

We understand that Zionism is the movement for Jewish self-determination; the expression of the Jewish peoples' dreams of liberation and empowerment after millennia of Jewish struggles for civil rights and equality in the face of persecution, exile, and genocide. We support Israel's existence as a Jewish and democratic state.

Our Zionism drives our engagement in social action. As the world's most enduring persecuted community, we have the experience—and the obligation—to seize our own history and apply it to advance the rights of others. We cannot, and will not, be deterred by those who try to kick us out or leave us behind in movements to strive for equality or justice.

As Zionists, we proudly fight for justice and against discrimination for women, people of color, LGBTQ+ individuals, and any other human being whose rights are denied or threatened because of their innate characteristics.

Zioness is an inclusive movement. We invite all progressive Zionists to participate. We will not define your progressivism or your Zionism.

We will not apply political litmus tests to those who wish to fight for civil rights, social justice, and human dignity for all.
I liked the idea behind this, recognizing it as a smart way to counter the antisemitism and hatred of Israel within the liberal progressive movement. But over time, I noticed some worrying things with the Zioness movement.