Ahead of their conference in Minnesota earlier this week, those crazy antisemitic, terror-supporting kids over at National Students for Justice in Palestine tried to raise some funds to continue their antisemitic, terror-supporting activities.
Let's just say their fundraising efforts went about as well as Code Pinker Ariel Gold's fundraiser from last year to get herself to Iran.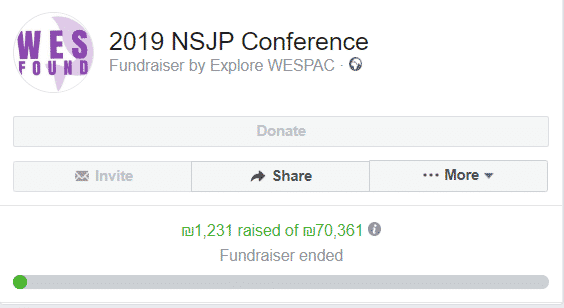 Meanwhile, if the National SJP conference event page on Facebook is to be believed, their fundraising efforts may not have been the only fail.
Hat tip: Michal
Please help ensure Israellycool can keep going,
by donating one time or monthly