Soccer star Cristiano Ronaldo has been the subject of fake news over the years, claiming he is pro Palestine/anti-Israel. I have debunked this before, only for new rumors to surface – despite Ronaldo's various collaborations with Israeli communication company HOT, and Magen David Adom.
Surely the haters will now get the hint.
https://twitter.com/Israel_katz/status/1203639105671876608
Yes, some of them have.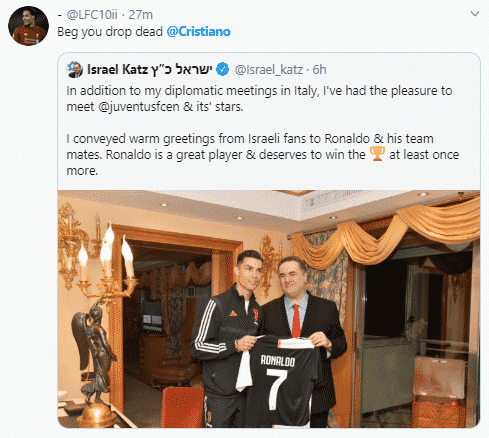 And I can imagine terrorist-loving palestinian football head Jibril Rajoub's reaction would be something like this: