Jewish Voice for Peace Tries to Remove Evidence of Lebanon-Based Page Manager
Last year, I posted how the Jewish Voice for Peace Facebook page had a manager from Lebanon.
As I surmised at the time:
I think it is fair to assume the Lebanese page manager of the JVP page is not one of the 40, elderly Jews who live there. I'm guessing they are also likely not so keen on the existence of the state of Israel, given they live in an enemy country.
JVP clearly got wind of my post, and have removed all evidence of the Lebanon connection. This is what you now see (hat tip: Stopantisemitism.org)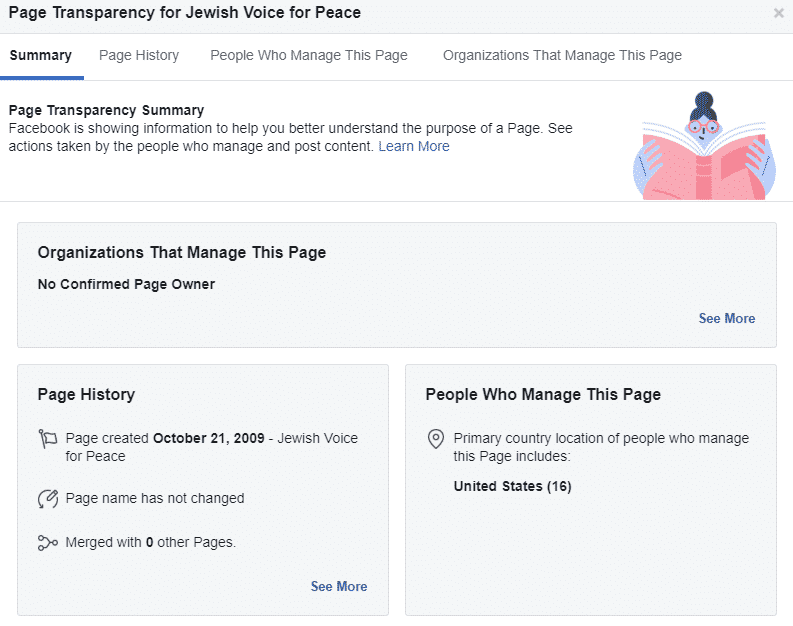 JVP being dishonest? I know, it is a shock to the system.