Mahmoud Abbas Caught Trying to Pass off Wrong Map as Trump Peace Plan Map
In reports about PA President Mahmoud Abbas declaring the PA cutting all relations, including security ties, with the US and Israel following the Trump peace plan announcement, this photo of Abbas (or a similar one) appears:
It looks very much like Abbas is holding up this graphic, a favorite of the Israel haters.
For starters, this graphic is demonstrably false, and even MSNBC has apologized for using it at one point.
But a closer look shows Abbas invoking a further level of duplicity. Although the graphic is identical to one above, he has not labelled the fourth map as "2000", but rather "Trump's Projected Plan." This is also blatantly false.
This is the Trump peace plan map: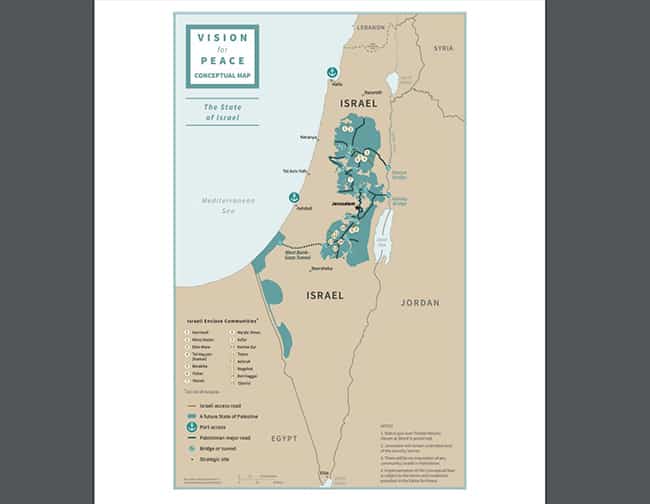 As you can see, it expands the area of palestinian Arab rule.
Which is probably why Abbas did not merely add it as a fifth map – it destroys the entire point he is trying to make.