The Iranian Leaders Who Will Be Affected By Iranian Ban on Use of Israeli Products
So the Iranians have banned the use of any Israeli products in their country.
Iranian President Hassan Rouhani issued an implementation order on Tuesday of parliamentary legislation passed last week that bans the use of any Israeli products in the country.

The ban includes technology, such as computer hardware and software, and was passed unanimously by Iranian lawmakers last week, Fars News Agency reported.

The legislation was passed "to confront the hostile acts of the Zionist regime against peace and security," and considers any cooperation with Israel an "act against god."
I am guessing they did not really think this one through – given many Iranian leaders, past and present, benefit from Israeli tech.
Like Iranian President Hassan Rouhani and fellow Iranian parliament members, who use a Microsoft Surface hybrid laptop/tablet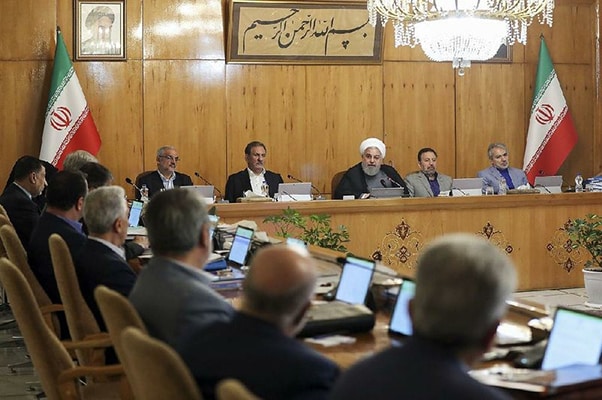 which is at least partially made in Israel,
Iranian Foreign Minister Javad Zarif, who has been spotted using a Thinkpad
which uses Intel processors, developed in Israel,
and former Iranian President Mahmoud Ahmadinejad, who uses a MacBook Air
which has incorporated Touch ID, a technology from PrimeSense, an Israeli tech firm that Apple acquired in 2013.
Awkward!