Israel Haters Falsely Claim Google Erased 'Palestine' From Their Maps. Again.
Israel haters are expressing outrage that Google have erased Palestine from their maps.
Except like pretty much everything else the haters claim, it is a lie. "Palestine" was never there to begin with.
The first clue should be the maps the tweeters used as the "before".
Exhibit A:
Note the different font of the word "Palestine." Someone has clearly added that in themselves.
Exhibit B: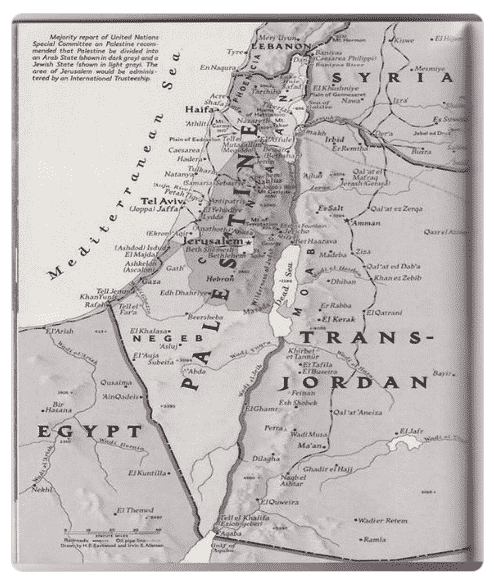 This is an more hilariously bad effort than the previous one. This is a map of the UN Partition Plan of 1947, which the Jews accepted, and the Arabs rejected and met with violence. Also note the references to "Judea" and "Samaria", instead of "West Bank."
But let's cut to the chase now. This is not the first time the haters have danced this dance. They did so four years ago, and this was Google's response at the time:
"There has never been a 'Palestine' label on Google Maps, however we discovered a bug that removed the labels for 'West Bank' and 'Gaza Strip,' " the company said in a statement. "We're working quickly to bring these labels back to the area." It is unclear if that bug played a role in spurring the online outrage.

Elizabeth Davidoff, a spokeswoman, said in an email that the company had also never used the label "Palestinian territories" on its maps. The bug affecting the words "Gaza Strip" and "West Bank" persisted on Wednesday, but when Google Maps functions properly both areas are labeled and separated from Israel by a dotted line to signify that their borders are not internationally recognized.
The haters need to realize that there is no state of "Palestine." And you can't just lie into existence.