United Nations Use Israel-Hater as 'Poster-Child' For Recruiting
The United Nations are recruiting! And as part of their recruitment drive, they have posted the following on Facebook: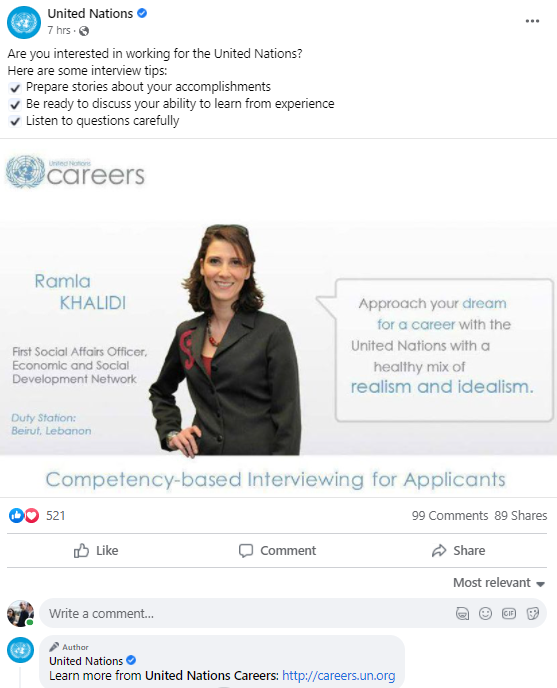 Are you interested in working for the United Nations?

Here are some interview tips:

Prepare stories about your accomplishments

Be ready to discuss your ability to learn from experience

Listen to questions carefully
Oh, and make sure to post for the so-called right of return aka destruction of the state of Israel:
Not exactly the "healthy mix of realism and idealism" the ad trumpets.
Incidentally, the Khalidis come from a tribe of conquerors and do not originate from "Palestine."
Hat tip: Shmuel
Update: Here, I fixed it for you:
(because that image of former UN Spokeshit Chris Gunness never gets old)