Anti-Zionists-Not-Antisemites Co-opt International Holocaust Remembrance Day
Yesterday was International Holocaust Remembrance Day, which commemorates the killing of six million Jews, two-thirds of Europe's Jewish population, and millions of others by the Nazi regime and its collaborators. It is a day to pay respect to the victims and declare loudly "never again."
But for the antisemites of the world, this is too much, even for one day. They cannot allow the Jewish victims to rest, nor allow us living ones to commemorate them with dignity.
This is especially true for anti-Zionist-not-antisemite Ali Abunimah, for whom I have coined the nickname "Abumination" with good reason. He and fellow anti-Zionist-not-antisemite Electronic Intifada contributor Asa Winstanley decided to use the day to demonize Israel, even hijacking the hashtags #neveragain, #neverforget, and #weremember: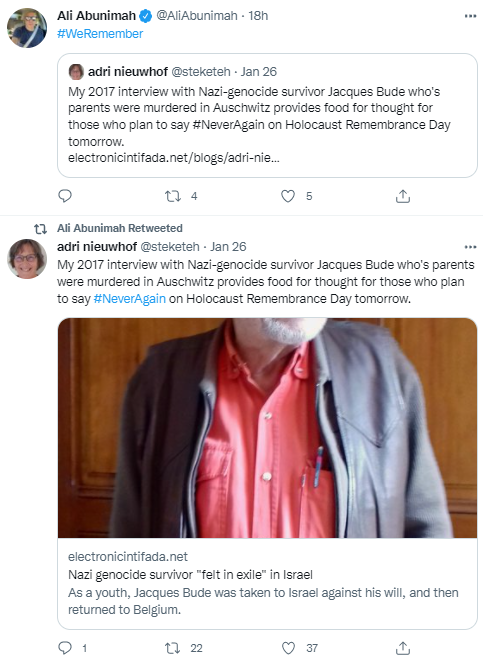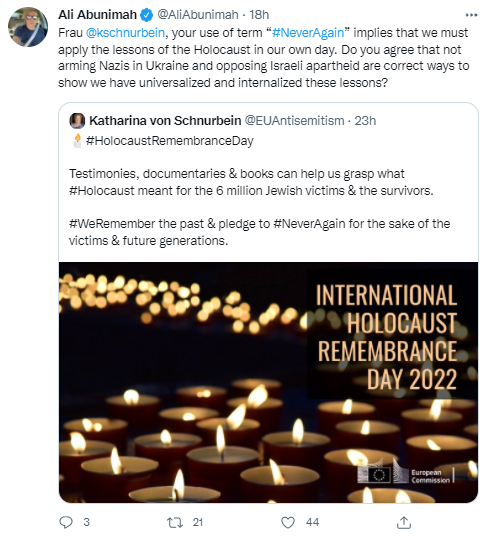 And they weren't alone: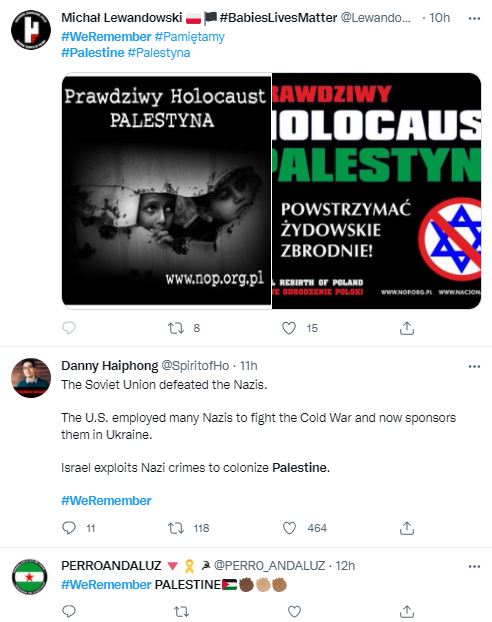 One of the arguments of these Jew-haters is how we conflate antisemitism and anti-Zionism. It should be clear from their own actions and words how they reveal the connection between the two; if they truly did not see a connection between Jewish people and support of Israel, they would not be co-opting a day remembering the brutal murder of six million Jews to bludgeon and delegitimize Israel.