In a Zoom call about the so-called Nakba, antisemite Ali "Abumination" Abunimah claimed that Zionism is racism
One of the things about the antisemites and Israel-haters is their evil usually carries forward to other views they hold. 
In case you didn't already figure out that Electronic Intifada founder Ali "Abumination" Abunimah was an antisemite, he keeps sending out reminders
The Palestinian Information Center has posted a tweeted by antisemite Ali "Abumination" Abunimah, taking the Israeli government's Absorption Ministry to task for making up fake immigrants.
In line with his efforts to demonize Israel for everything he can possibly think of, hater Ali "Abumination" Abunimah has taken Israel's Ministry of Strategic Affairs to task for - wait for it - "sexist language."
Labour seems to not want anything to do with antisemite Asa WInstanley of the Electronic Intifada
Because his entire purpose, his reason for being, is to demonize Israel and the Jewish people. 
This photo of Israel hater and propagandist Ali "Abumination" Abunimah with two Neturei Karta nuts is from November last year, but was just brought to my attention
One of the tests to determine who is an antisemite is to see if they employ a double standard against Israel, the only Jewish state in the world. And today, we were handed the opportunity to put that test into action, with news that two palestinians died after Egypt pumped toxic gas into the smuggling tunnel they were in.
How would Electronic Intifada cover yesterday's foiled terror attack?
The Electronic Intifada founder lets down his guard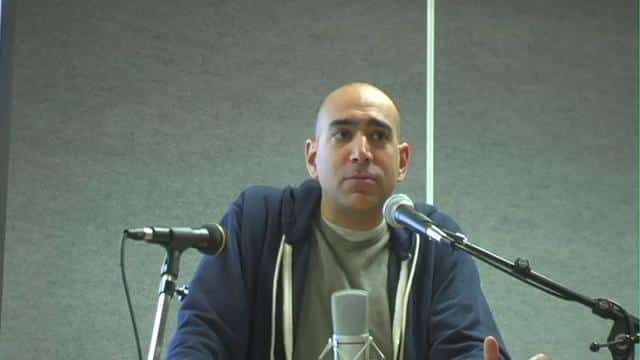 Ali's angry...and dishonest