Hamas Gloats Over Murdering 91-Year-Old Holocaust Survivor
Courtesy Perlman family
91-year-old Holocaust survivor Naomi Perlman, who was wounded by shrapnel from a Gaza-launched rocket in May 2021, has sadly succumbed to her wounds.
She survived the Nazis only to be murdered by modern day ones. May her memory forever be for a blessing.
Those humanitarians of Hamas, who just released a statement following the death of Moroccan boy Rayan Awram – whose tragedy, they say, "united the world's feelings of humanity" – have released a statement following Naomi's death.
Needless to say, they have no humanity.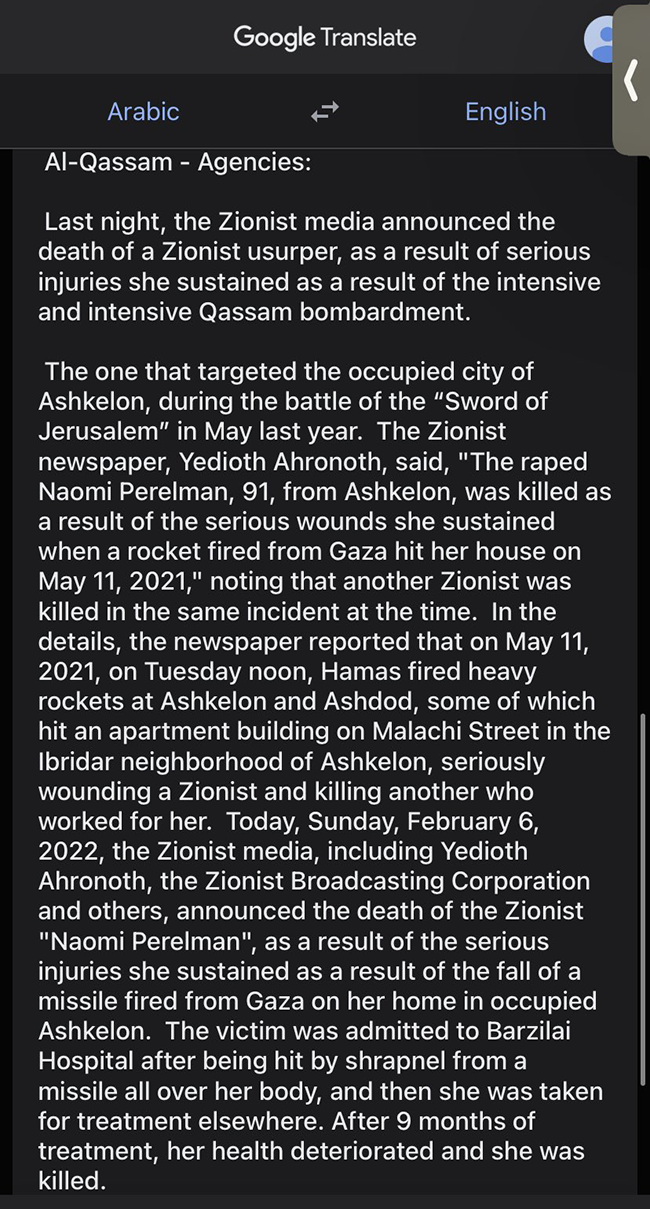 There are many people out there who see Hamas as engaged in "legitimate resistance against occupation." This is clearly not the case, but how do these people view this gloating and dehumanizing a 91-year-old Holocaust survivor and her Indian caregiver as Zionist usurpers?
How does the Incredible Dolt Mark Ruffalo see this? His head must be hurting right about now.
The fact is, despite what the Wokerati might tell you, Hamas are evil. They don't just murder Jews, but enjoy doing so.