Lebanon's List of Banned Movies and TV Shows Says It All
Palestinian Twitter user palestinian activist has drawn my attention to a blog post from 12 years ago from a Lebanese blog, which points to a list of movies and shows that are banned in Lebanon.
I have marked certain ones in red: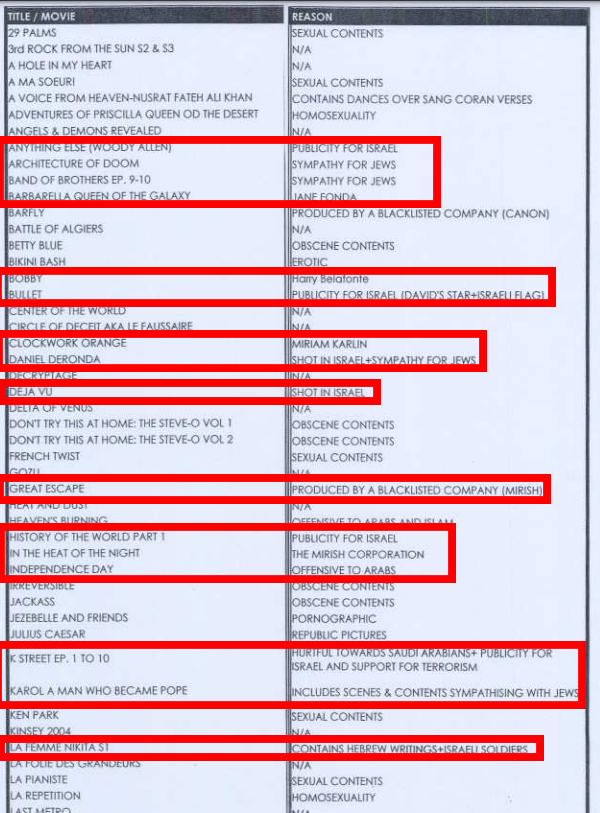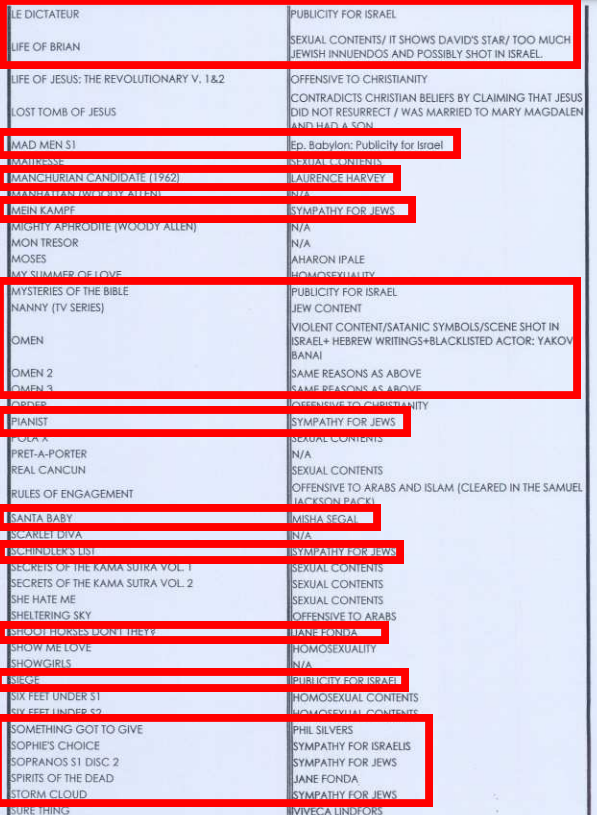 Note:
Anything remotely connected to Israel is banned. This includes anything shot in Israel/possibly shot in Israel, anything showing the Israeli flag or Hebrew writing, and – in the case of History of the World Part 1 – Jewish history connected to the land of Israel.
Independence Day is deemed offensive to Arabs, presumably because of the one scene showing Israeli and Arab pilots about to fight the aliens alongside each other.
Movies and shows – like Schindlers List and The Piano – are banned for showing sympathy to Jews. Nothing to do with Israel.
Movies and shows with Jewish actors or directors and producers are banned. Nothing to do with Israel.
Beware the "Jew content"!
Jane Fonda is banned, presumably for being too sexy, and surely not on the basis of her views on Israel.
I assume not much has changed in Lebanon for the last 12 or so years when it comes to their views on Jews and Israel.
What this list does show is the true root cause of the conflict – the inability of too many Arabs and Muslims to accept the very existence of Jews in the Middle East, in charge of their own destiny.