What Made Linda Sarsour Sarcastically Say "Ramadan Mubarak." And What Didn't.
Last week, I posted how American insurance company GEICO invited Linda Sarsour as a featured speaker for their MENA heritage month celebration – and then disinvited her following a backlash from folk who actually care about combating antisemitism.
While I join those who are incredulous they invited her to begin with, I do enjoy the fact that their announcement of the event's cancellation mentioned the fact they "do not stand for or with anyone" who condones hatred of any kind, clearly agreeing with us that Sarsour is an antisemitic hatemonger. Not only that, but they made this their "pinned" tweet: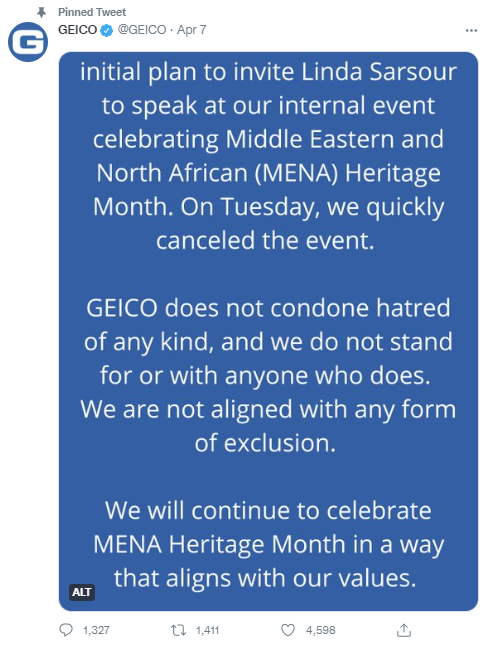 Someone who is not happy about this is, of course, Sarsour herself, who predictably painted this as a "smearing of pro-palestinian voices" thing: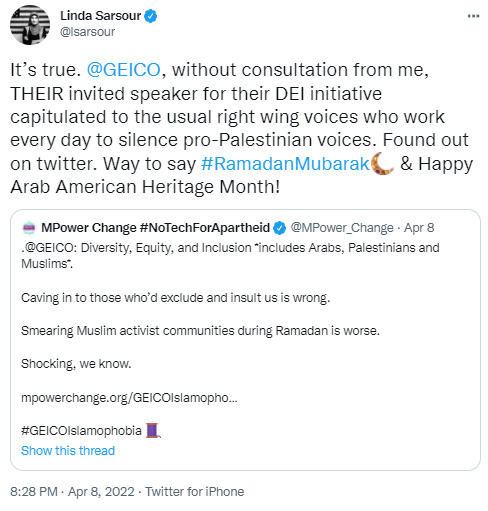 Note how she objects to the fact this occurred during Ramadan, as if that is an additional insult. Yet apparently her co-religionists who have been butchering Israelis during their holy month does not bother her.
Naturally, her allies – like Ilhan Omar – also found time to raise their objection to Sarsour's event cancellation, but not to the murder of innocent Israelis: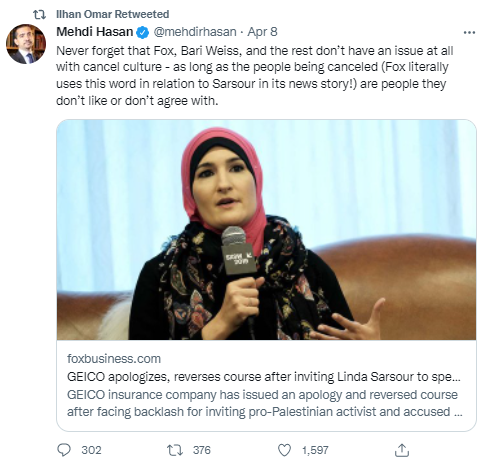 Ramadan Mubarak indeed.