Why Those Alleging Israel Murdered Shireen Abu Aqleh Are Antisemites
As I wrote yesterday, we do not know who killed Al Jazeera journalist Shireen Abu Aqleh.
As of last night, Israeli and PA officials were holding talks about cooperating on an investigation into her death. According to the of Times of Israel, there was an initial autopsy done after all:
An initial autopsy of Abu Akleh's body by Palestinian coroners found that it was "not possible" to tell whether she was killed by Israeli or Palestinian gunfire.

"The bullet that entered her body is in our possession and has been taken to the lab for further analysis," said the head coroner, Dr. Ryan al-Ali of the Pathological Institute at the a-Najah University in Nablus.

Al-Ali emphasized that the findings were only preliminary and that it could not be definitively determined from how far away the bullet was shot, but that it was not from close range.
In other words, even the PA admit we do not know who killed her, and that it was not a close range execution.
But none of this matters to way too many people who are shouting out with certainty that Israel not only shot her, but did so deliberately. These include:
Squad members Rashida Tlaib
and Ilhan Omar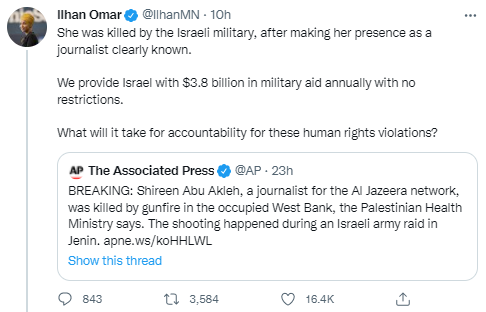 Linda Sarsour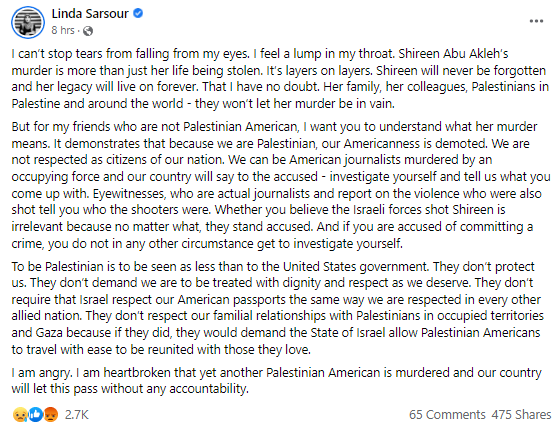 Wokey horror Hollywood actress-turned-ballistics expert Susan Sarandon
Former UK Labour leader Jeremy Corbyn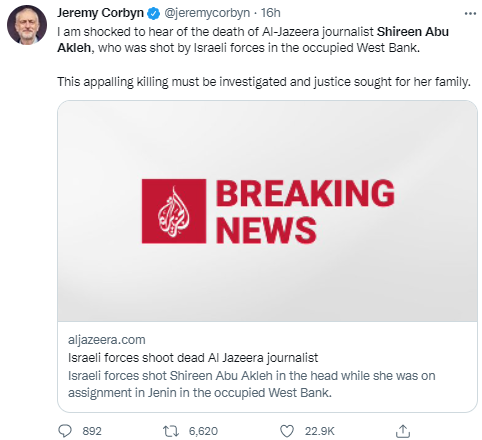 Amnesty International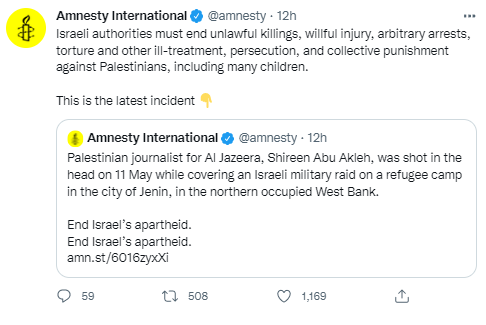 the Hadids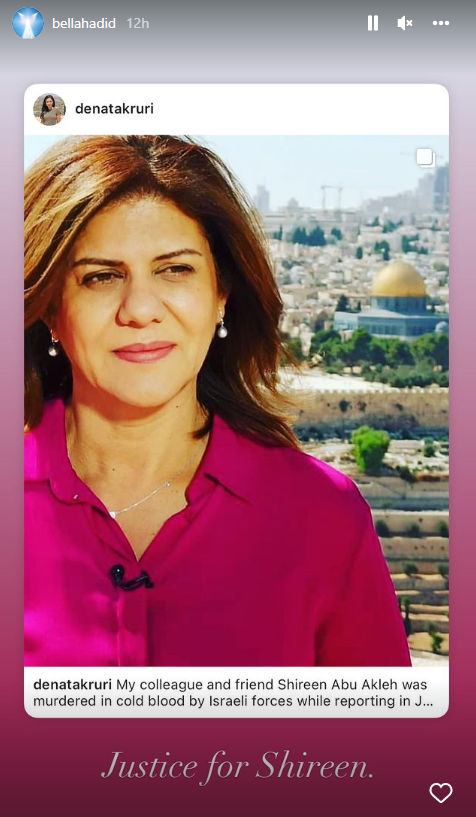 and too many others to count.
In other words, these people all rush to accuse Israel of murder, based on evidence to the contrary.
It seems to me, they see us as so evil and beyond redemption, the presumption of innocent until proven guilty does not apply.
When you think about it, this is similar to the medieval blood libel, when people accused Jews of murdering babies and baking their blood into our matzot without a smidgeon of evidence, just because it was believable that those evil Jews would do just a thing.
In contrast, they look at the palestinian Arabs as incapable of any sort of evil:
Which might explain why these people did not utter a word of condemnation when palestinian Arab terrorists actually deliberately murdered three Jewish fathers last week.
In fact, I would not be surprised if they viewed that and similar murders as justified resistance.