Canadian Antisemites Kick Some Huge "Own Goals"
Last Friday, a group of Israel-haters protested outside a plaza of mainly kosher establishments, in what Melissa Lantsman, the Member of Parliament for Thornhill rightly called, "a blatant act of antisemitic hate."
The haters have been trying to spin this as anything but antisemitism. For instance, Aliya Hasan, the co-director of CD4HR-Canadian Defenders For Human Rights, posted a video of one of the Israeli store owners referring to palestinians as "terrorists." While he clearly seems angry and perhaps clumsy with his words, the video is a huge "own goal," for it catches one of her own making a real antisemitic slur:
Meanwhile, CD4HR's Instagram account posted this as part of their Instagram stories: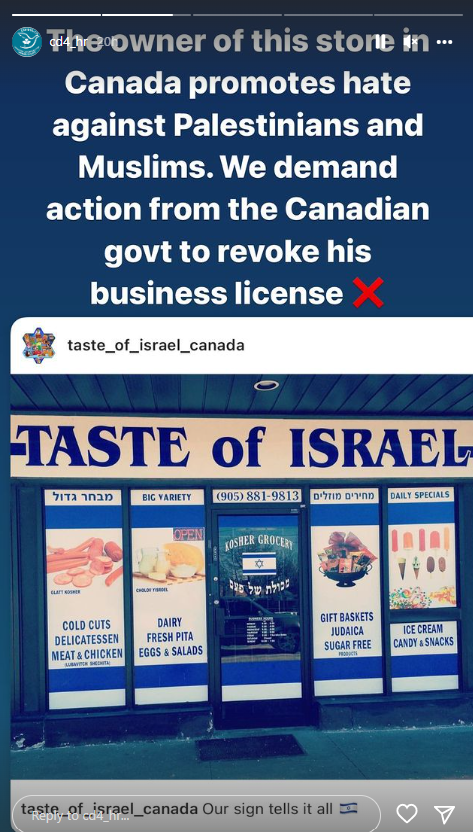 Because nothing promotes "hate against palestinians and Muslims" like kosher cold cuts, fresh pita, sugar free Judaica gift baskets, and ice cream.
For the record – and as I have posted before – Aliya Hasan is one of the vilest antisemites among the so-called "pro-palestinians."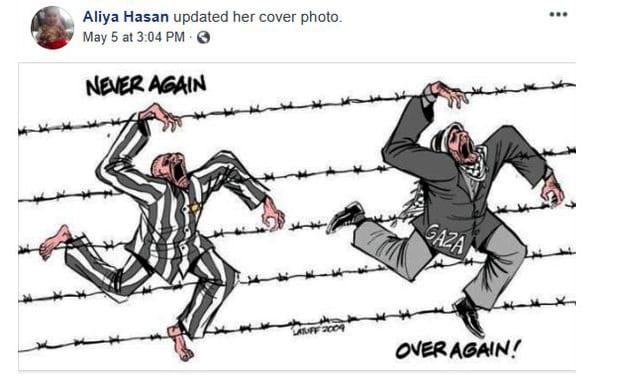 Firas Al Najim, her fellow hater at CD4HR, has also joined in on the "own goal" action; while explaining how they are not antisemitic because they have "Jewish allies", the caption to his post says it all: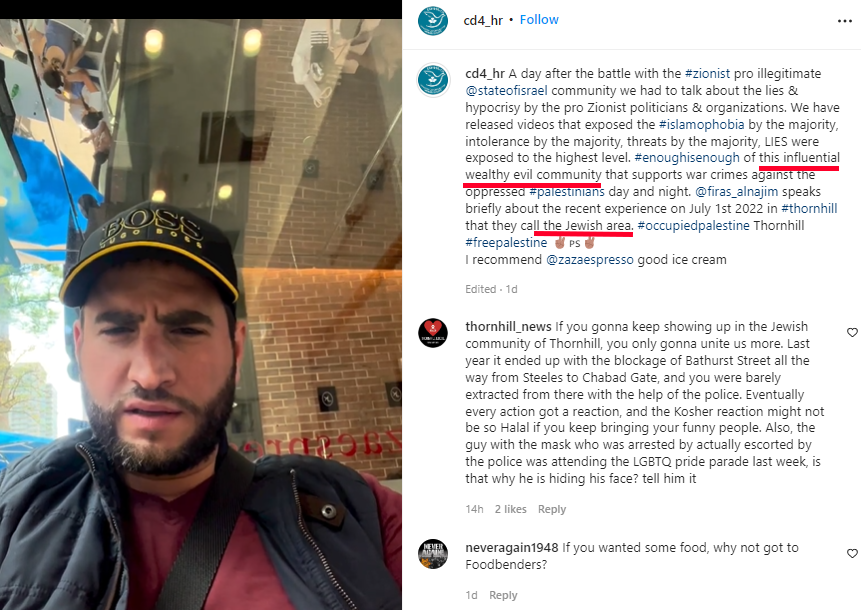 You won't be surprised to learn he has, in the past, essentially expressed a desire for the genocide of Israel's Jews.
Meanwhile, they can't spin this: