Summit on 'Racial Equity' Has Antisemitic Keynote Speaker and is Scheduled on Yom Kippur
A group called Courageous Conversation has announced its 12th annual summit:
We are excited to announce the 12th Annual National Summit for Courageous Conversation® (NSCC). The 2022 NSCC will assemble racial equity leaders from across the nation and around the world to center race and its impact on opportunity and achievement for all students. In-person for the first time since 2019, NSCC combines praxis and practice to transform classrooms, schools, school systems and communities into racially equitable, socially just environments that nurture the infinite potential of all people.
One of its keynote speakers is Angela Davis: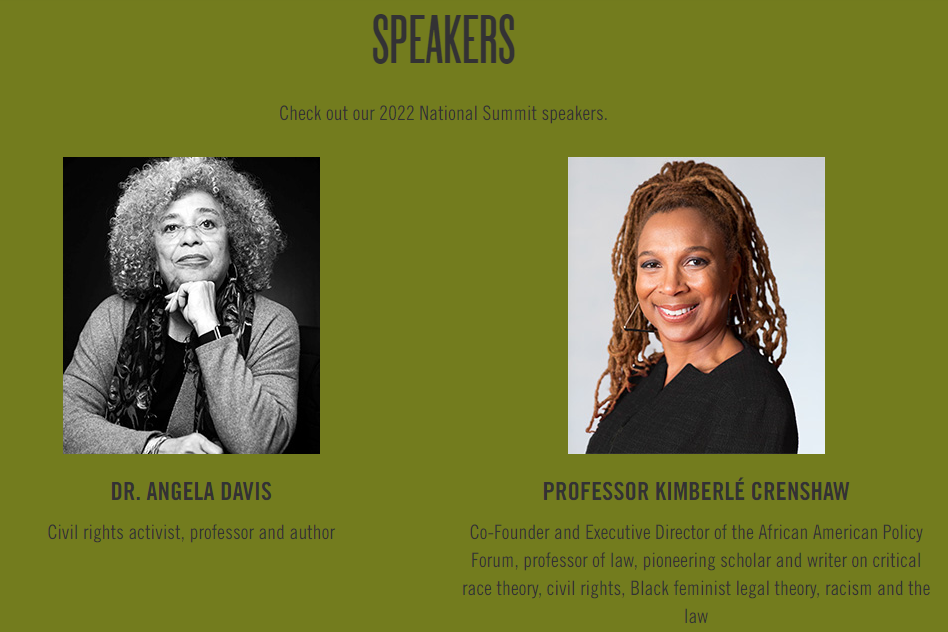 who isn't just a BDS-supporting Israel-hater, but is a fan of antisemite David Icke and his theory that Reptilian space beings from the constellation Draco and their shapeshifting hybrid descendants control the world – many of whom are Jewish (naturally).
And her history of antisemitism goes back even longer.
As a radical celebrity in the 1970s as well as a prominent Communist and supporter of the Soviet Union and its satellite regimes, she was asked to support the struggle for human rights in those countries. In particular, some on the left pleaded with her to aid Jews who were prosecuted by the anti-Semitic Soviet government, which refused them the right to leave for Israel or to freely practice Judaism at home.

Her response was not merely silence. She actively supported the repressive regimes in Russia, East Germany, and Czechoslovakia and opposed the activities of Aleksandr Solzhenitsyn and other dissidents. Though she styled herself a "political prisoner" for being called to account for her role in an act of domestic terrorism, Davis was quoted as saying of Czech dissidents, "They deserve what they get. Let them remain in prison." According to Alan Dershowitz, who also asked for help for Jewish refuseniks and other prisoners of conscience, she told him, "They are all Zionist fascists and opponents of socialism."
And the icing on the cake? They scheduled part of the summit on Yom Kippur, the most holy day in the Jewish calendar. But not to worry:
All good then!
Funny how there was apparently no 'due diligence' when picking dates for the conference. I am willing to bet they would not have made this "mistake" if it were another minority.
Founder and President of Courageous Conversation is Glenn Singleton, who himself has been accused of racism and antisemitism by some. I am not overly familiar with his theories myself, but after a quick Google search, I do not like what I am seeing.
Jeffries: How does the change happen for White people to want to enter into a conversation about race, or do anything about racism?

Singleton: Because they as a collective … have an extraordinary diversity within them. And within them—which is why I went to the intersection—there are White women. And if women truly understand systemic marginalization based on the factor of their gender/sex, then they understand marginalization. So there's something in White women that's not allowing them to make the application, to make the translation [to race].

They know that society is capable of a kind of categorical oppression—systemic oppression. So they get that. Jewish American people in the United States also know that because anti-Semitism is profound. So, Jewish White women should really be showing up quite differently around race and racism, but that's not [what's happening].
Hat tip: Zina