George Galloway Seething as Venue Cancels on Antisemite-Riddled, Anti-NATO Rally
In November, a group called the Workers Party National Members Council initiated a campaign to get Britain out of NATO. They organized a rally for February 25 featuring a who's-who of mostly antisemitic speakers, including Chris Williamson, David Miller, Max Blumenthal, Mick Wallace, and Lowkey. Oh, and George Galloway (who loves to sue those who call him antisemitic – so I won't. But, you know).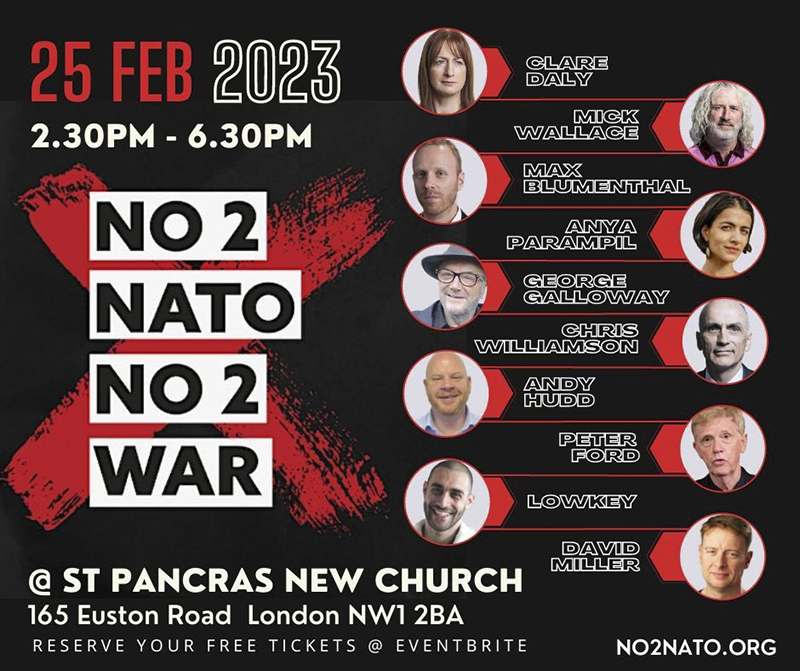 Galloway could hardly contain his excitement over it, in a video in which it looks like he also got a little too excited with the beard hair dye:
The venue was later announced as St Pancras New Church in London.
Fast forward to today, and Galloway's excitement has given way to rage – and yet another threat to sue – as the church has cancelled.
Note how so full of rage is Galloway, he got the date wrong (it was scheduled for February 25th, not the 15th)
Also note his clearly-not-antisemitic-because-he-is-clearly-not-an-antisemite reference to Pharisees and money changers.
But let's be honest: it is hard to take his anti-Ukraine stance too seriously: