Evil on the Streets of New York City
Yesterday, Within Our Lifetime organized another terror rally in New York City to "honor the martyrs" of Jenin", who we know were mostly terrorists planning another terror attack.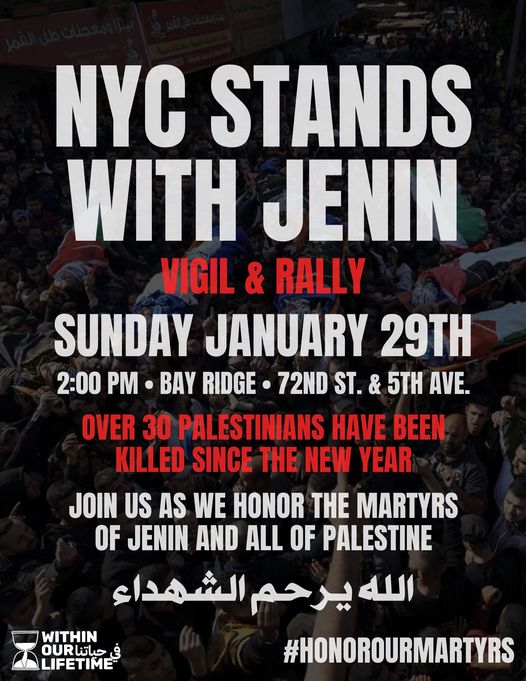 Participants were asked to bring their "keffiyehs, flags and rage," a chilling call, given how their rage has manifested at past rallies of theirs.
Now bear in mind this rally was held barely less than two days after a terrorist murdered 7 Israeli civilians outside a Jerusalem synagogue. Not that the participants cared – they made clear they support such terror attacks:
By the way, don't think this is just about destroying Israel. These protesters would have the US – the country in which they live and enjoy all the freedoms, including to openly support evil like this – meet the same fate:
but we knew that from previous rallies.
And the icing on the poison cake?
There were plenty of kids participating in the rally.