Roger Waters Gets the David Duke Seal of Approval (Yet Again)
On Gab, the American alt-tech microblogging and social networking service known for its far-right userbase (i.e. a cesspool of antisemitism), former KKK Grand Wizard and current White Supremacist and antisemite David Duke has given Roger Waters a glowing endorsement: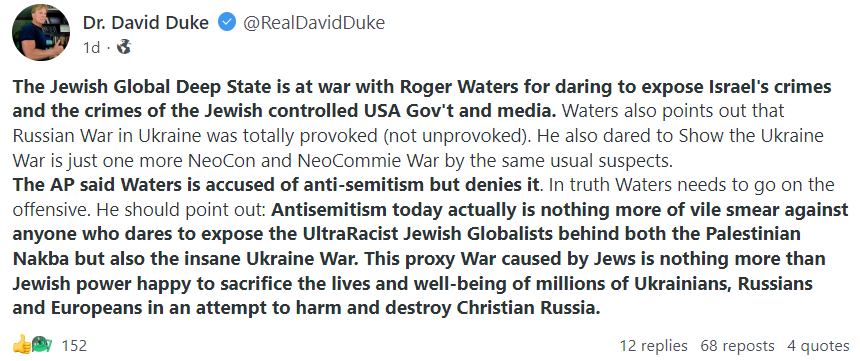 (You have to love how Duke claims antisemitism today actually is "nothing more than a vile smear" while proceeding to show how real it is).
This is actually not the first time Duke has praised Waters; I posted another instance of this almost a decade ago:
And while I am sure Waters won't find Duke's support to be helpful in Operation: Convince Everyone I Don't Have An Antisemitic Bone in My Body, he does invoke Duke's concept of "Jewish supremacy" a fair bit.