Jeremy Corbyn Expresses Support For Vandals
I have documented the actions of Palestine Action thugs in the UK for a while now, actions that include damaging private property. Here is a reminder of some of their handiwork: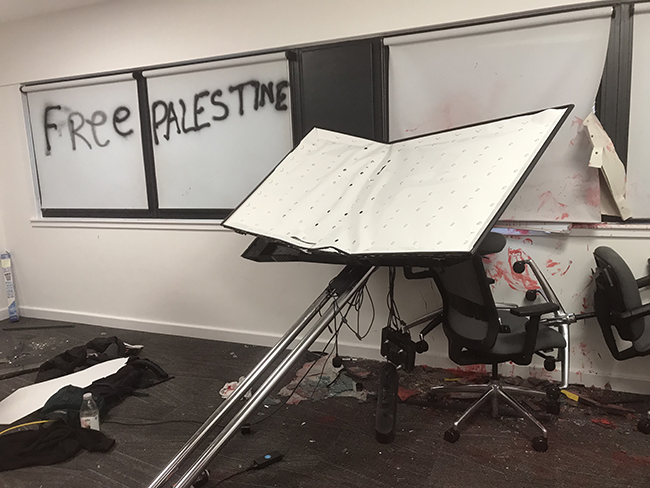 Their vandalism has not been confined to private businesses like Elbit and their accountants. For instance, they recently bragged about spray painting the British Foreign Office building:
Why the reminder? Well, the man who wanted to be UK Prime Minister is all for these thugs:
The description to this YouTube video makes it clear Corbyn is referring to Palestine Action and not just general "action for Palestine."
"Palestine Action is about raising awareness and having actions around the world."

Former leader of the UK Labour Party Jeremy Corbyn on supporting Palestine Actions' direct action campaigns to shut down Israeli arms factories across the UK.
If Corbyn wants to argue he is not aware of all of Palestine Action's deeds, what does he think they actually do? The vandalism seems to be most, if not all, of their modus operandi. Well that, and making absolute fools of themselves.