Shukeel Chohan, The 'Motivational Speaker' Who Needs No Extra Motivation to Hate on Jews
All the way back in 2014, I exposed a Jew-hating, terrorist-supporting individual named Shukeel Chohan, who had decided to troll this website.
As you can see from my post back then, I had not yet learned that taking screenshots is a must, because these cowards invariably remove the offending posts once exposed.
But someone who does not seem to have learned a thing since then is Shukeel Chohan, who is still spreading Jew hatred online, on Facebook:
as well as Twitter: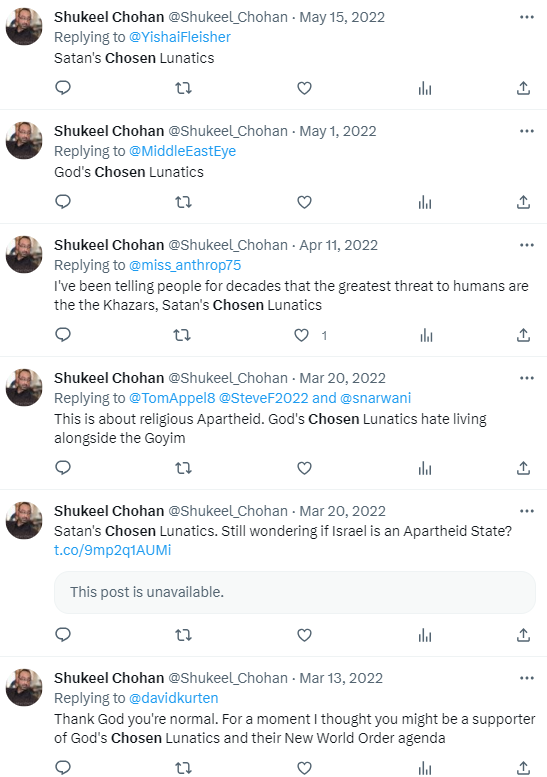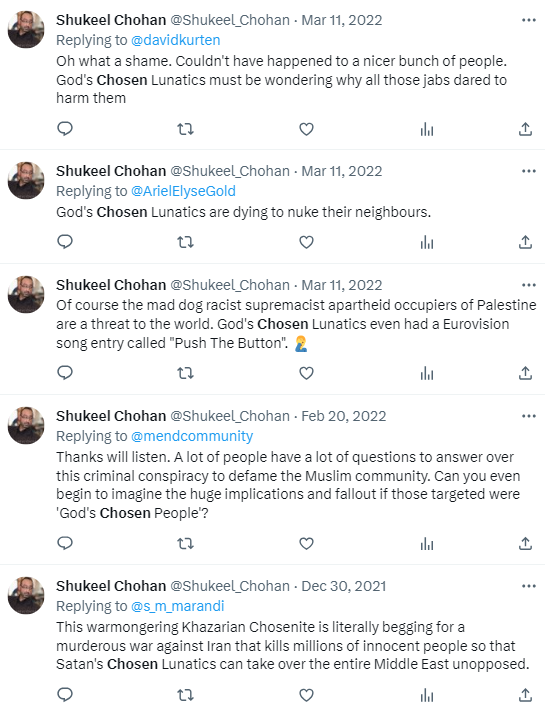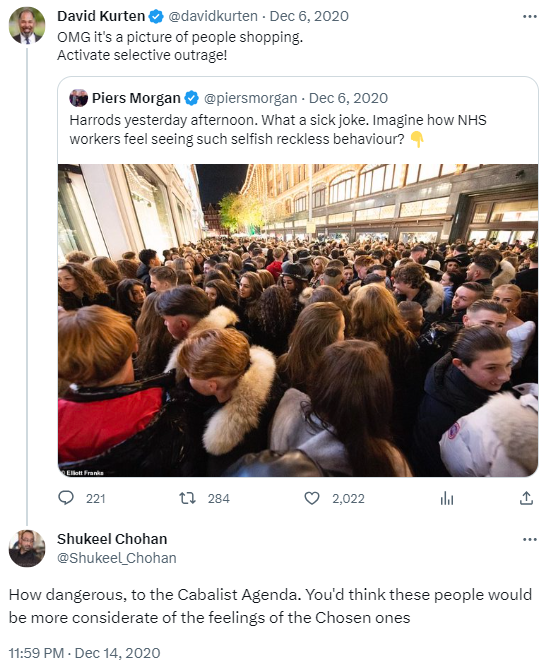 While Shukeel does not seem to have changed much in terms of his vile antisemitism, he does seem to have changed careers; while back in 2014 he was a business/financial consultant, he now describes himself as a "Motivational Speaker. Trainer. Coach. Sales Trainer, Public Speaking Trainer, Business Strategist" and "digital creator".: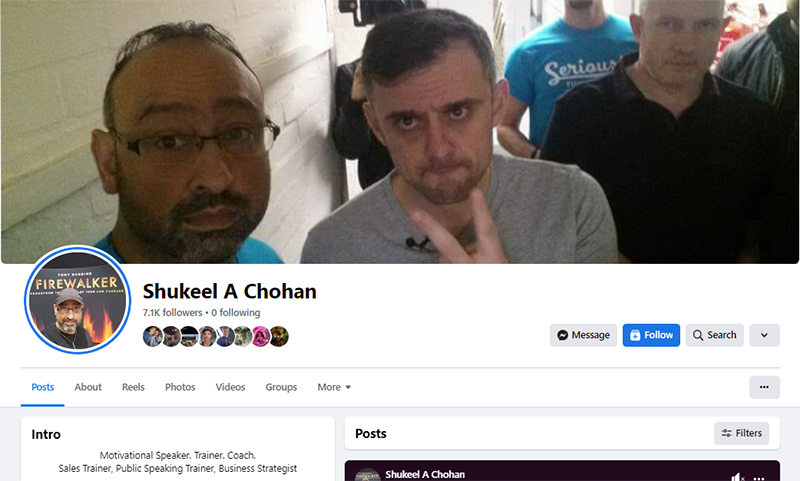 That's Gary Vaynerchuk with him in the photo – he seems to have organized an event with him. And he seems to have organized events, or otherwise been involved, with other famous business and life coaches and celebrities:
He also claims to be quite the influencer:
I am guessing – only guessing – that some of the big names (and smaller ones) would be horrified to discover Shukeel's rank antisemitism.
Let's find out.