Apple Follows Google In Blocking Hamas Telegram Channels
A few days ago, the Jerusalem Post reported that Google forced Telegram to block the official channels of Hamas and the al-Qassam Brigades from being accessible on Android devices due to violations of Google's app store guidelines. As The Verge subsequently reported:
A Google spokesperson, who asked to be quoted anonymously due to the sensitive subject matter, confirmed that the Post's story was correct. They referred The Verge to Google's policy banning violent content "related to terrorism" inside of apps.
I can now exclusively report that iOS has done the same.
This is the message I receive when trying to access the following channels on Telegram from my iPhone:
https://t.me/qassambrigades (739,956 subscribers)
https://t.me/spokesman_2020 (578,687 subscribers)
https://t.me/qassam1brigades (207,895 subscribers)
https://t.me/qabasat2018 (94,374 subscribers)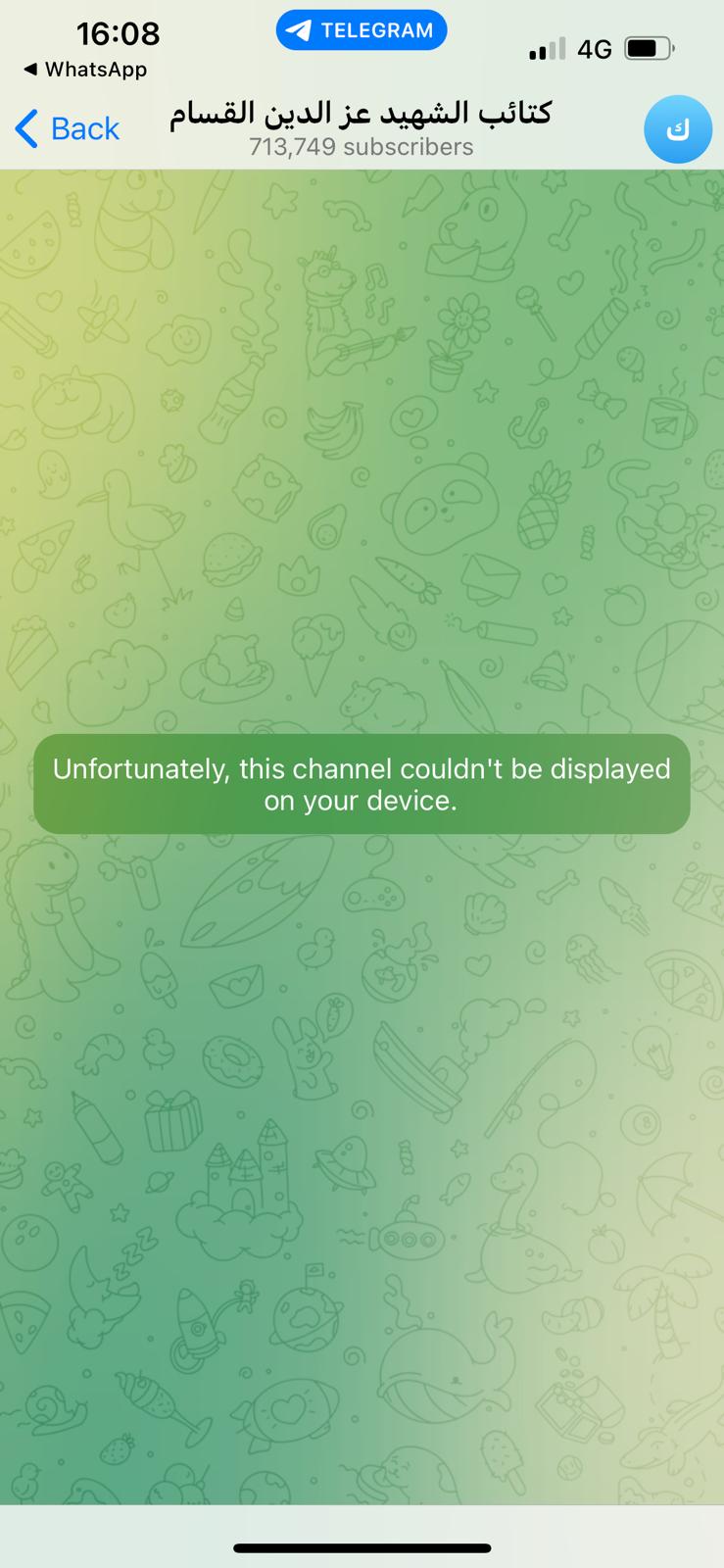 They were accessible yesterday.
The following Hamas Telegram channels are, however, still accessible on iOS:
https://t.me/hpress (531,328 subscribers)
https://t.me/jeninqassam (424,415 subscribers)
https://t.me/kataeb_moqawma (12,752 subscribers)
Nevertheless, the blocking of the four channels is a good start and significant development in curtailing Hamas' ability to spread its propaganda.
Updates:
26/10/23: Telegram have posted this notice on its app: