The ADL has publicly expressed their regret over the language they used against pro-Israel group Canary Mission
A number of pro-Israel campus organizations, as well as the ADL, have gone after Canary Mission, an organization that documents people and groups that promote hatred of the USA, Israel and Jews on North American college campuses
Betsaida Alcantara writes of her experience with Israel-hating organization Jewish Voice for Peace (JVP)
I look forward to Sarsour's reaction to this
Yair Netanyahu is condemned for what Ha'aretz does all the time
Abe gets it right on this, at least
The ADL is describing a well known story as a "conspiracy theory"
BLM dumps Jewish allies. But when will the Jewish community do the same to the Jewish antisemites?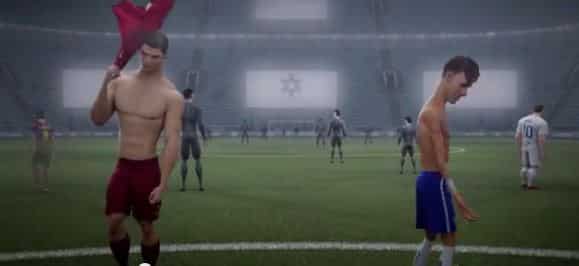 I believe Nike were reckless, and here's why
CAIR cares. Why don't we?
Farrakhan once again spews forth anti-Semitic canards about so-called Jewish power. But at this point in time, can we blow him off as just another nut-job?
In her latest rant against Israel, author and lizard lover Alice Walker claims Israel's crowning of Ethiopian Jew Titi Aynaw as Miss Israel is nothing more than a ploy