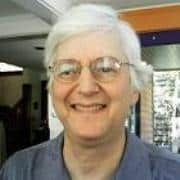 The Jewish New Year – Rosh Hashana – begins tonight and lasts for two days. It is one of the Holiest times in the Jewish calendar. We believe on Rosh Hashanah, "all inhabitants of the world pass before G‑d like a flock of sheep," and it is decreed in the heavenly court "who shall live, and who shall die . . . who shall be impoverished, and who shall be enriched; who shall fall and who shall rise." Rosh Hashanah serves as the first of the "Ten Days of Repentance" which culminate in Yom Kippur, the Day of Atonement.
In short, it is a highly important day for Jews and an opportunity to repent for our sins.
Anti-Israel blogger Richard Silverstein sees the message of day as applying to Israel's leaders:
http://www.richardsilverstein.com/2012/09/15/happy-new-year/
God demands that we be accountable for our actions and for the times when we've missed the mark. He demands that we views ourselves humbly and not grandly. These are all qualities lost on many in Israel's leadership. The laws of teshuva say that you always have to make allowance for the sinner to repent his misdeeds. It's hard to imagine this can happen to this crop of political leaders. But let's remain hopeful shall we?

As I grow older, it seems there is less and less to be joyful and hopeful about in the world.  But let's not lose faith.  For there are moments of lucidity and breakthrough.  The Arab Spring was one such.  One can always hope that such a movement will have a similar impact, if not now then eventually, within Israel itself.
..as opposed to himself, who will be spending this holy of days in synagogue praying and repenting in a hall being videotaped spreading his propaganda.
http://www.richardsilverstein.com/2012/09/14/presidential-campaign-getting-it-wrong-on-iran/
On Monday, September 17th, I'll be joining Dick Blakney to speak on, Why Both Republicans and Democrats are Wrong on Iran.  The event will be at Horizon House, 900 University Street in the Performance Hall at 10AM. We plan on videotaping the talk and I will host it here when I have the file.

We'll be discussing the latest developments in relations between Israel and Iran; and the harshly partisan tone the debate is adopting in the presidential race. It's never good when science, religion or issues of war and peace become partisan footballs in political debate. No one makes cool, rational decisions when emotions are boiling over. If Sheldon Adelson and his hundreds of millions have their way, you'll be forced to decide who to vote for based on whether or not he's willing to join Bibi in a war against the mullahs.

That's not good for our Mideast policy, not good for the presidential campaign, not good for anyone.

Come see us on the 17th!
Of course, we already knew Silverstein was ignorant about Rosh Hashanah, but it is still rich that someone lecturing Israeli leaders about G-d's will would choose to desecrate the day in such a manner.
I mean, it's not as if Silverstein couldn't do with the self-improvement.
@rabbifollow I always block assholes.You're it.

— Tikun Olam (@richards1052) September 15, 2012
About the Author
An Australian immigrant to Israel, Aussie Dave has been blogging since early 2003.
Filed Under: Aussie Dave