World gone mad.
Heavily armed Metropolitan police threw Jewish activists out of an event hosted by a Labour MP at Parliament this week after they asked 'disruptive questions', MailOnline can reveal.

Mark Hendrick

Mark Hendrick, MP for Preston, chaired the pro-Palestinian event which was organised by the controversial Palestine Return Centre (PRC). The group has been accused of links with Hamas, though a spokesman denied this.

The main speaker at Tuesday's event – which was held to discuss Israeli conduct in Jerusalem – was Kamal Hawwash of the Palestine Solidarity Campaign, who used his speech to accuse Israel of being 'an expert at inciting hatred'.

t a previous Labour event, he said he considered a man who knifed two Israeli men to death, and injured a woman and toddler, a 'martyr' carrying out an 'act of revenge'. If people found his actions 'unacceptable', he said, 'that's up to them'.

The Jewish activists listened quietly to the speeches but then strongly challenged the presentations during the question-and-answer session. Mr Hendrick summoned police armed with machine guns to eject them, leaving them 'shaken and upset'.

—

Titled 'The Question of Jerusalem: Occupation, Discrimination and Displacement', the event offered Palestinian perspectives on the conduct of Israel in the city. No pro-Israeli speakers were on the panel.

In a recording of the question-and-answer session, passed to MailOnline, one Jewish contributor can be heard saying: 'What I find very concerning is the bias of a panel in the House of Commons.

'It's particularly sickening that in half an hour we didn't hear one reference to [Israel's] safety and security.'

Another added: 'Hamas is a terrorist organisation that murders people in the same way that innocents were murdered outside our houses of Parliament here.'

Mr Hendrick MP responded to the first questioner: 'This is a Palestinian Return Centre meeting. It is not supposed to be a cross-section of views.'

There followed a heated exchange, during which the Labour MP accused the activists of being disruptive.

Mobile phone footage obtained by MailOnline shows Mr Hendrick MP demanding that armed officers 'take them out of here', while a Jewish audience member protests, 'I asked a question, I didn't say anything wrong'.

Four Jewish activists were thrown out of Portcullis House by seven officers armed with machine guns, who then took their details before releasing them without charge. The activists told MailOnline they were left 'shaken and upset'.

'I was thinking, oh my God, I feel it's really wrong to be told to leave for just giving my opinions,' said Mandy Blumenthal, 52, a member of West Midlands Friends of Israel. 'But I saw a policeman with a machine gun and I didn't want to argue.'

She added: 'The House of Commons is supposed to be the heart of free speech. But this Labour MP wanted it to be an echo chamber, not a debating chamber.'

After the incident, a spokesman for Labour Against Anti-Semitism, which reports instances of anti-Semitism in the party, told MailOnline:

'We have collected huge amounts of evidence of a deep-rooted problem with anti-Semitism within the hard Left of Labour. Across social media, we are seeing again and again the same recurring anti-Semitic tropes and instances of outright hate speech.

'We do wonder if complacency is actually evidence of complicity.'
You can see video of the Jews being ejected here.
Meanwhile, what is going on? Do the antisemites have a cloning machine?!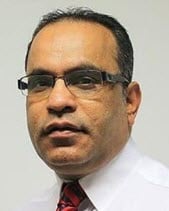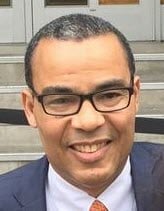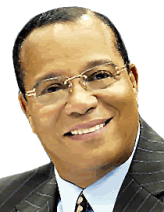 Please help ensure Israellycool can keep going,
by donating one time or monthly