You may recall the comic Foreskin Man, which contained antisemitic caricatures of Jews. At the time, Foreskin Man's creator, Matthew Hess, denied any antisemitism.
Last month, Hess posted the following on the Foreskin Man Facebook page:
He's referring to this:
A ceremony in honor of Holocaust days of Remembrance was held at Nelson Chapel aboard Naval Weapons Station Yorktown April 8.

The Holocaust days of Remembrance is an annual observance, and was led by Navy chaplain Lt. Aaron Kleinman.

Kleinman began by reflecting on the history of the Holocaust.

"In 1933 the Germans needed to find a solution to exterminate the Jewish people," said Kleinman. "So they put their scientists, engineers, and the people who ran the train stations on this project."

The Germans created a whole infrastructure of death to exterminate the Jews, Romans, Gypsies, homosexuals, and mentally disabled people from society.

"How did they do this," asked Kleinman. "They start propaganda, and they take over the media. Then they start legislating and passing laws."

Kleinman referenced pictures of big beak nose Jews with fangs, sucking the blood of German children produced by Germany.

These photographs dehumanized Jews, and made it more justifiable to commit genocide. Killing Jews was seen as freeing society of an evil species, instead of murder of human beings, said Kleinman.

Anti-Semitism still exists today. As part of the ceremony, a photo of a cartoon from 2013 of an evil villain called "foreskin man" was shown to the audience. The propaganda was an attempt to ban the Jewish practice of circumcision similar to bans imposed by Nazi Germany.
Hess seems surprised his creation would be mentioned, but it's spot on.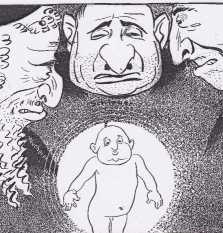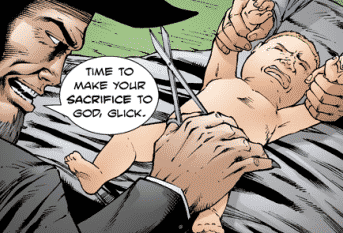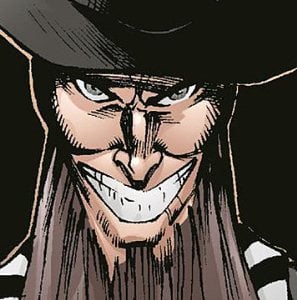 Unless I am mistaking surprise for pride.