In response to the terror attack in France a few days ago, Richard Silverstein tweeted the following despicable attack on Christianity and Christians everywhere.
Who's death cult? http://t.co/J5gm3a25rR pic.twitter.com/KcQaxGo4vq

— Tikun Olam (@richards1052) September 15, 2014
Minimized the very real phenomenon of antisemitism.
Hypocrisy of Islamophobic cartoons vs "anti-Semitic" ones. http://t.co/CpF8OmdcT2 pic.twitter.com/tpCA58DsJi

— Tikun Olam (@richards1052) January 9, 2015
And outright lied.
Hebdo's satire was racist, Islamophobic, tasteless, puerile & disgusting. It never used such tropes concerning Jews. @ZeroAnthro @TroyBeast

— Tikun Olam (@richards1052) January 9, 2015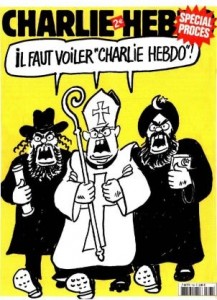 Not bad for a day's "work."
Please help ensure Israellycool can keep going,
by donating one time or monthly