Terror in Jerusalem: Arabs Go On Shooting Rampage At Entrance to Old City (Updated)
Three Arab terrorists have shot up Israelis at the Lion's Gate entrance to Jerusalem's Old City, wounding three before fleeing to the mosque on the Temple Mount compound (just in case you thought they might be Buddhists). They were pursued before being shot dead by security forces, enabling the likes of Al Jizz to come up with this (vile-yet-predictable) headline:
From i24 News:
Three Israelis were shot by three armed assailants in an apparent terrorist attack at the Lion's Gate entrance to Jerusalem's Old City early Friday morning.

Police reported that the three armed attackers shot at police officers on duty, then fled to the mosque on the Temple Mount compound. They were pursued and shot dead by security forces.

Police recovered two Carl Gustav rifles and a pistol from the bodies of the attackers.

Israel's emergency medical service Magen David Adom (MDA) said they were called to the scene and provided treatment to two who were in critical condition. A third casualty was reported to be in light to moderate condition, suffering a wound to his upper body.

All three victims were evacuated to Jerusalem's Hadassah Mount Scopus Hospital.

Three attackers were shot and disarmed by security forces, said MDA and Israeli police.

Police are reporting that it was "apparently a shooting attack."
Note how in this next video one of the terrorists gets up, before being killed. Show that to all the "experts" who think shooting to kill a terrorist is not the way to go.
Here are the Israeli IDs of the terrorists-cum-worm-food (yep, the thanks we get for bestowing citizenship and the rights that go along with it):
And the weapons they were carrying.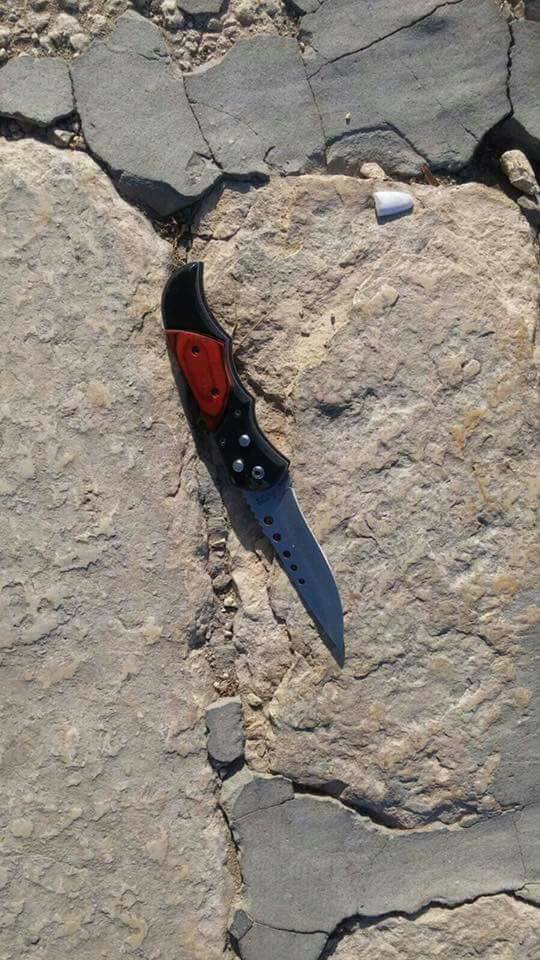 This terror attack has occured almost a week after UNESCO decided Hebron's Tomb of the Patriarchs was an endangered, palestinian site. You want to know about endangered, religious sites? Try the Temple Mount for a start – where Jews cannot even pray, and their lives are threatened.
Speaking of religious sites, if it so holy to Muslims, why were these Muslim terrorists shooting up there?
Update: Some more winning headines from the mainstream media:
The Mirror seems to think the idea the murderers were terrorists is in dispute:

The Guardian seems to think the real tragedy here is prayer cancellation

Same with albawaba
While IBT and ENCA lump the terrorists with the injured victims

Update: Mahmoud Abbas' Fatah party has condemned…Israel closing the area after the terror attack, calling it a "dangerous and deplorable" escalation of aggression." As opposed to the attack itself, which they do not condemn.

Update: Two of the shot Israelis, who were Druze police officers, have succumbed to their wounds. They were Ha'il Satawi, 30 and Kamil Shnan, 22.
May their memories be a blessing.