This is not satire.
Submissions have opened for an inaugural award recognising creativity in coverage of Palestine.

The Media Creativity Award for Palestine, which will accept entries until December 31, aims to recognise "creative endeavours that contribute to achieving a deeper and better understanding of Palestine's issues in the past and present".

The three prizes, ranging from $5,000 to the grand prize of $15,000, will be awarded to submissions that eschew "conventional or formulaic" depictions of the Palestinian cause, according to the International Palestinian Conference for Media and Communications, which is organising the contest.

"[The goal is to] motivate media creativity serving Palestine and to recognise the achievements of creative journalists in serving this just and honourable cause," said Hisham Qasem, the forum's secretary-general.

"It also aims to encourage the youth to make Palestine the focus of their creative endeavours and to raise the standards of innovation and originality in presenting the Palestinian narrative."

The award will be given every two years, with the inaugural session planned to celebrate Palestinian cartoonist Naji al-Ali, who was assassinated in London three decades ago.
The first thing I noticed is the creativity of this bunch with their spelling. Good to see they are walking the walk and not just talking the talk!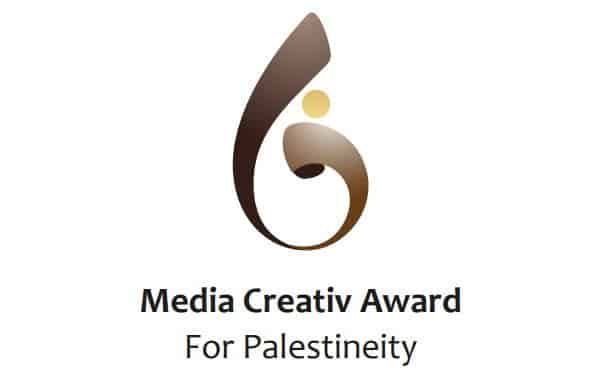 Then to the rules: believe it or not, there is this
The submitted work must be to a professional standard (accurate information, objective, and credible without exaggeration) and within a proper and sound linguistic framework.
which seems to disqualify pretty much everything we see regarding "Palestine"-related content. But not to worry! This is immediately contradicted with
It must have elements of creativity, innovation, and originality in one or more of the following aspects:

Content (Including the idea, angle, delivery, method and results of field or research efforts and the methodologies/techniques used, choices, and priorities)
Method of presentation (Including style, method, construction, plot, and details while maintaining clarity)
Additional meanings (while maintaining clarity and focus)

It must have exceptional depth and/or clear ability to influence the target audience
And in case you still believe this can possibly be about accurate and objective coverage, the jury includes:
I actually don't envy these judges. I cannot imagine how many entries they are going to receive, given the amount of "creative" palestine-related content I see online every day.
And the awards are not open to just individuals. The media, governments and NGOs can also apply. I'm just not sure if Al Jazeera English themselves can submit entries given the conflict of interest (which is a shame for them, because surely they would be a chance of winning)
The winners will be announced in spring 2018. I can hardly wait!
Update: Feel free to include some possible submissions in the comments – just remember the "first broadcasting or publishing date must be between 1 January 2016 and 31 December 2017"
I'll start things off.
Please help ensure Israellycool can keep going,
by donating one time or monthly