Remember this?
Someone has already made a slight alteration to the map that hangs in Rashida Tlaib's new congressional office. pic.twitter.com/mwyshIog4r

— Hannah Allam (@HannahAllam) January 3, 2019
Well now all of a sudden, Rashida Tlaib has developed an aversion to it.
No, not showing a desire for no Israel. But rather post-it notes.
This is the hateful rhetoric & bullying on my door today. Stop the fear mongering & blantant lies. Come here w/ the value that all beings deserve human rights, including Palestinians. @IlhanMN & I fight for equality & justice for all. There's nothing antisemitic about that! pic.twitter.com/kCpLepJk3F

— Rashida Tlaib (@RashidaTlaib) March 26, 2019
True, believing all people, including palestinian Arabs, deserve equality and justice is not on its own antisemitic.
But this is:
as well as many other pictures on the Instagram account you were caught following.
You know what else is? The dual loyalty canard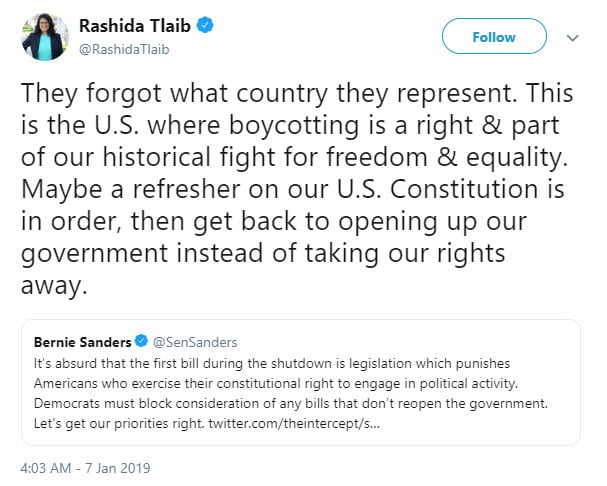 As well as this from your friend Abbas Hamideh:
So quit complaining about a simple post-it note with true words written on it, while you do nothing to condemn actual "hateful rhetoric & bullying" against Jews.
Please help ensure Israellycool can keep going,
by donating one time or monthly