Meet Rosalind Mungai.
A resident of Boston, Massachusetts, Rosalind seems to be especially interested in events in Gaza and Israel. No prizes for guessing which side she is on, based on these comments she left to this NPR article linked to on Facebook.
(These comments have since been deleted since they were reported by the person whose name I have blacked out, but not before she took the above screenshot)
(Link to these comments here as of the time of this post)
Another antisemite with extreme hatred of the Jews, seemingly wanting our genocide. What makes this more shocking is the fact that she is a certified nurse aide.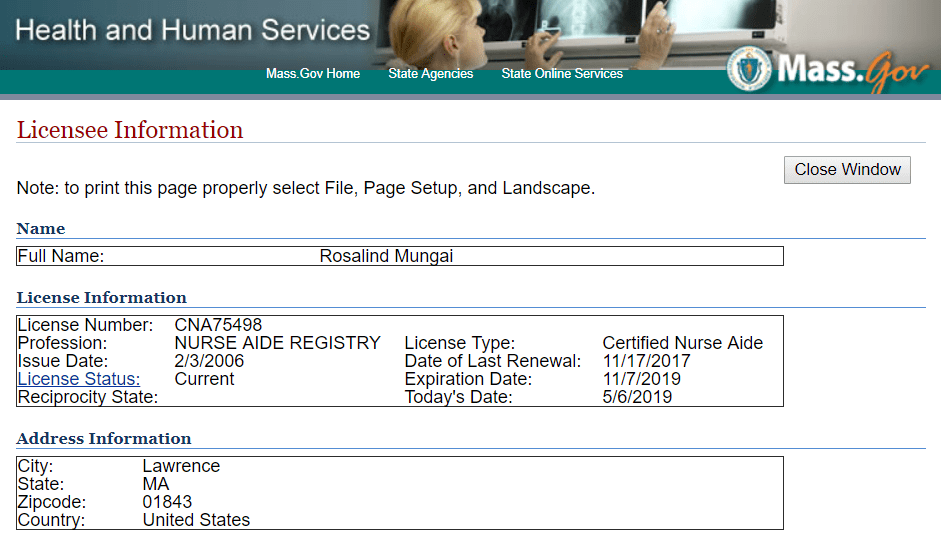 Yup, yet another potentially dangerous-to-Jews antisemite in the medical field.
According to one of her alternative Facebook profiles, she works at Wingate Healthcare for senior citizens. Update: It has been brought to my attention that she did work there but her employment was terminated in 2017.
Can we assume if she was tasked with looking after an elderly Jewish person that she would give them the appropriate level of care? I don't know about you, but I wouldn't feel comfortable just assuming this.
Please join me in filing a complaint here.
Update: Apparently, this is another avenue to complain.
Please help ensure Israellycool can keep going,
by donating one time or monthly