Ridiculous Pallywood of the Day: Most Beautiful Women in the World Edition
A palestinian propganda Facebook page called Gaza Now posted this today: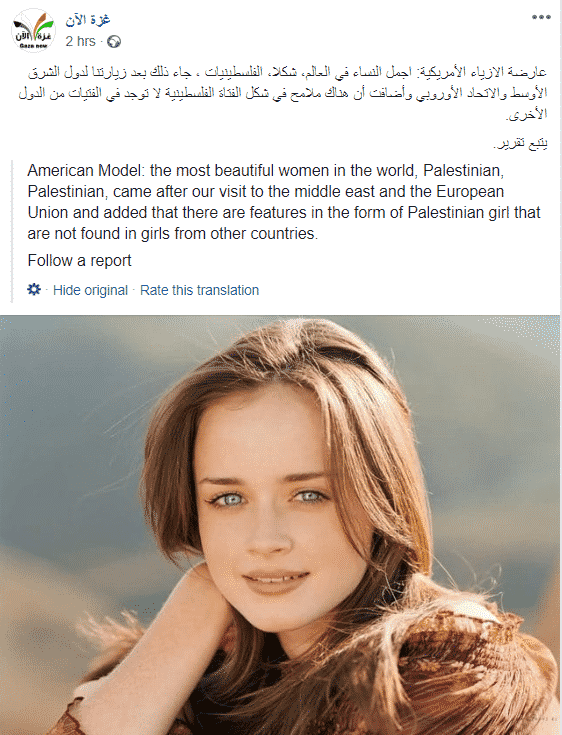 Non-auto-translated translation:
An American supermodel has said palestinian women are the most beautiful in the world, after travelling in the Middle East and Europe. She said palestinian girls have facial features that young girls from other countries don't have. Report to follow.
I have seen no reports of any American supermodel saying such a ridiculous thing, so I eagerly await the "report." But I can say this: the young woman in the photo is actress Alexis Bledel, best known for starring in The Gilmore Girls. And she's as much an American supermodel or a palestinian woman as this is a French doctor