'Tis the Season to Be Pally
While Israel-haters like JVP and Rashida Tlaib co-opt Chanukah to demonize Israel, some palestinians and their supporters co-opt Christmas for the very same purpose.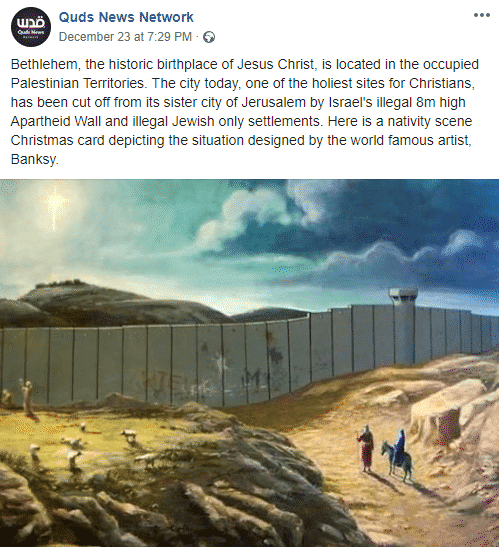 I haven't (yet) seen any of the requisite photos of Santas Gone Wild, but I am sure those are coming.
Imagine being so unhinged that all you see when you view a religious holiday is yet another opportunity to spread your lies and hate.
Update: From Mahmoud Abbas' Fatah, as if on cue.