A hater tweeted this earlier today: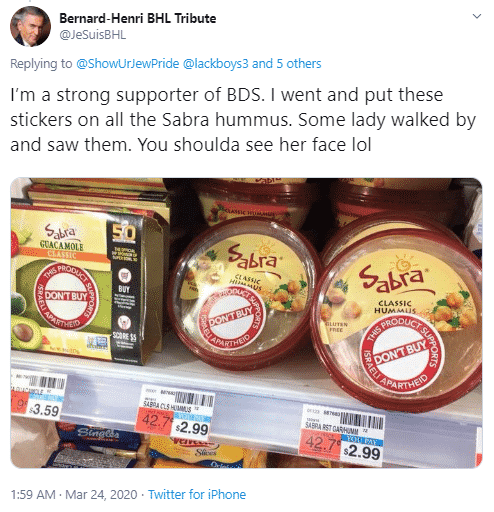 This same person who is so "brave" they can only spread their hate anonymously online, would like us to believe they left their home during these trying days and spent the time in the supermarket to mark all the Sabra hummus goods.
Nope, never happened.
A different BDS-hole called Mohammad Hamad shared that same photo over four years ago, as I posted at the time: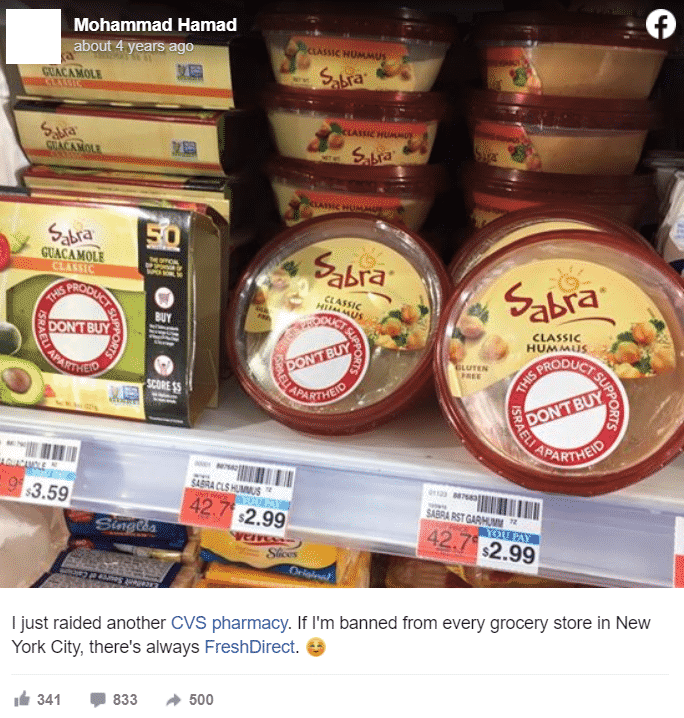 So this "strong supporter of BDS" did not bother going to the store to label Sabra hummus items. They merely ripped an old photo from the Internet.
And if that doesn't convince you they are full of bovine excrement, this should.
"Strong supporter of BDS" indeed.