The Nature of Israeli Training of US Police Officers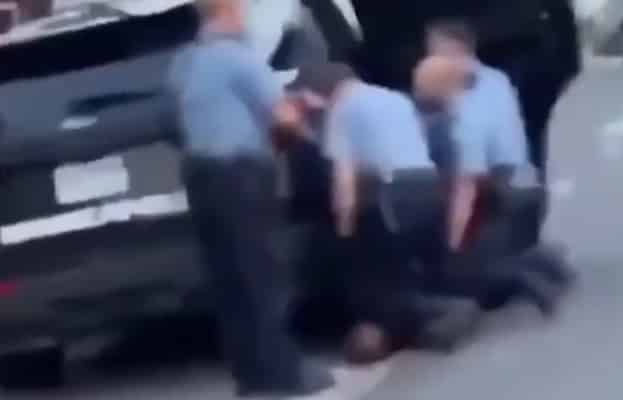 As I mentioned in my recent Fireside Chat, the palestinians and Israel-haters are engaged in a concerted effort to co-opt the Black Lives Matter cause in the wake of the murder of George Floyd, in order to create even more antagonism towards Israel.
One of their tactics has been to highlight the fact that some US police officers – including those from Minnesota – have received training from the IDF.
It should go without saying that Israel did not train police officers to murder a man in cold blood. But the haters and gullible people wanting to believe it might just swallow this latest libel against the Jewish state.
So here's what you need to know: the police officers receive counter-terrorism training, and the training even tackles the issue of whether law enforcement operations could violate civil rights.
About 100 Minnesota law enforcement officers attended a counter-terrorism training conference in Minneapolis Monday.

The conference was put on by the Israeli consulate in Chicago, the FBI and Minnetonka police.

Deputy Consul Shahar Arieli said Israeli law enforcement officers shared techniques to prevent terrorist acts, such as suicide bombings.

"We have a police commander who is speaking from the point of view of the police chief," Arieli said. "And we have a bomb tech specialist who is actually speaking about the techniques and the improvised explosive devices that were used by the terrorists."

He said the conference was put on by the Israeli consulate in Chicago, the FBI and Minnetonka police. This is the second year it has taken place.

"Every year we are bringing top-notch professionals from the Israeli police to share some knowledge and know how about how to deal with the terrorism with our American friends," Arieli said.

The half-day conference briefly touches on concerns that law enforcement operations could violate civil rights, but mostly focuses on terrorism prevention techniques," Arieli said.
Clearly, George Floyd was no terrorist, and nothing any police officer learned in such a training session should have been used in the way it was.
Meanwhile, a former IDF sergeant-cum-criminal-justice-professor confirmed that what transpired is not a legitimate takedown technique.
Maria Haberfeld, a former sergeant with the Israel Defense Forces, said she has "never seen" a restraining technique like this in all her years of studying, teaching, and writing about use of force by police departments in the US and abroad.

"I always try to give the benefit of the doubt to the officers," Haberfeld, who is now a professor at the John Jay College of Criminal Justice, told BuzzFeed News. "In this case, it was just unacceptable given the totality of circumstances."

Haberfeld, who has extensively studied police training modules in the US and teaches officers on the ethics of using force, said there are some legitimate takedown techniques by police that involve applying pressure around somebody's neck.

"But the more I'm seeing [this video], he is crushing [Floyd's] neck," she said. "As far as I know, that is not a legitimate training tactic in 2020."
In other words, blaming what happened on the training is at least as unconscionable as blaming it on palestinian Arabs, just because the man who called police on George Floyd was one.