Anti-Israel site the Palestine Chronicle has tweeted out these photos in another attempt to demonize Israel.
Let's look closer at some of these photos.
You have immunocompromised kids with kidney diseases not wearing their masks properly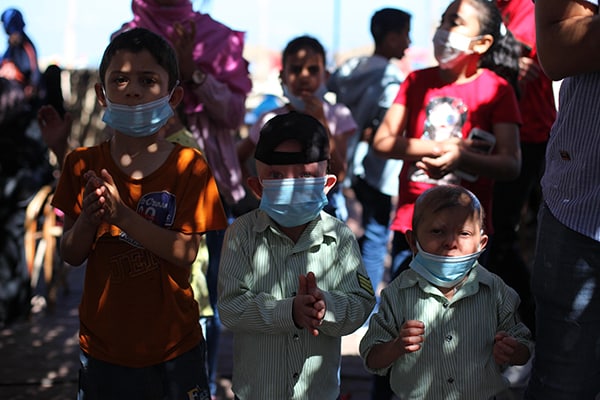 or not at all
around others without masks, including a clown who has probably been around a lot of people, including many other kids
Yet the Palestine Chronicle wants people to believe that the risk to Gaza's kidney patients is "the lack of proper medical equipment."
I realize the international community does not speak out when palestinian Arabs put their children in harm's way by firing rockets from populated areas and bringing them to riots. Perhaps they will be willing to speak out now, now that they are doing so while not in the process of engaging in violence against Israel?