The Fauxtographists Who Stole Christmas
A number of anti-Israel propaganda outlets and people have posted the following photo and similar captions, insinuating we are the grinches who stole Christmas: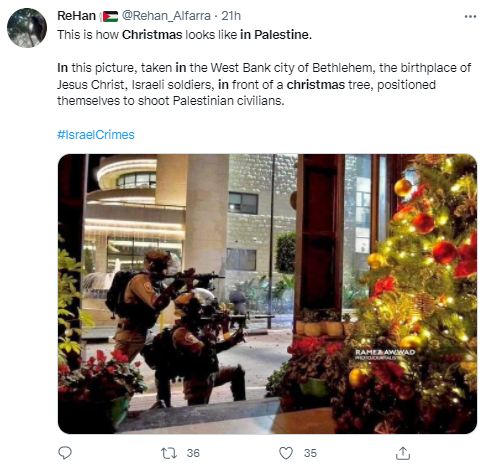 Alas, the truth is something else – and quite easily obtainable, given the photographer spoke about it after the photo went viral: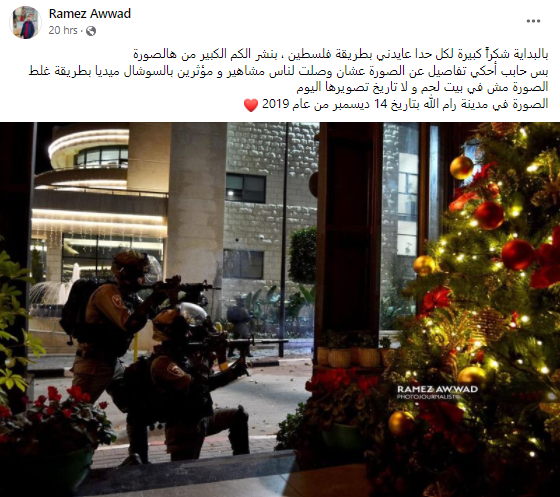 At first, a big thank you to everyone who helped me in the way of Palestine, by posting a large amount of this picture. I just want to tell details about the photo so that it reached famous and influential people in the wrong way on social media.

The picture is not in Bethlehem, nor was it taken today.

Photo in Ramallah on December 14, 2019
In other words, the haters are dredging up an old photo, which is not even from Christmas nor from Bethlehem, in order to bash Israel. Because it wouldn't be Christmas for them without co-opting the holiday in this way.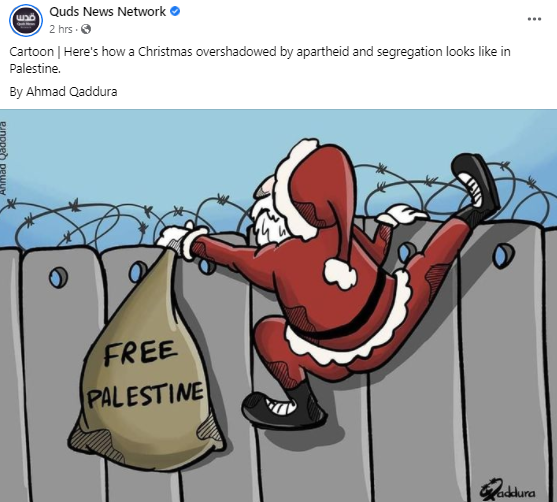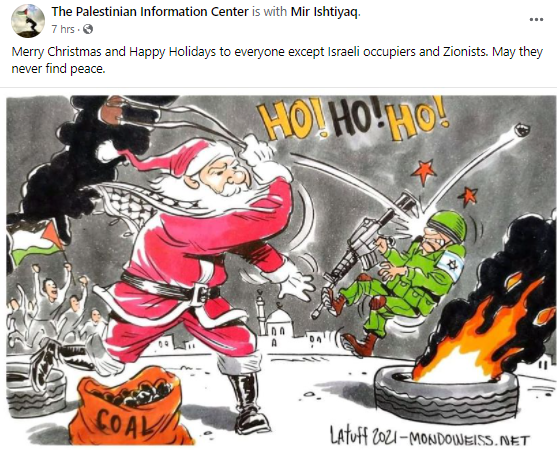 Ho ho ho-hum.
Update: