The Really Disturbing Truth About Palestine Writes Literature Festival at UPenn
On September 22-24, the University of Pennsylvania (UPenn) is hosting the Palestine Writes Literature Festival, which describes itself as "the only North American literature festival dedicated to celebrating and promoting cultural productions of Palestinian writers and artists." UPenn's website introduces it as follows:
The 2023 Palestine Writes literature festival is gathering dozens of writers, artists, publishers, performers, and scholars to explore the richness and diversity of Palestinian culture.
A closer look at the festival suggests it is less about richness and diversity of their culture, and more about antisemitism, terrorism and and terror support.
The following is just a sample – if I were to include every example this post might be beyond the attention span of most (it still might be!)
Programming
The festival's program includes a screening of Farha, which promotes an antisemitic blood libel against Israel, followed by a discussion with its director. There will also be an entire panel dedicated to the works of unrepentant terrorist Ghassan Khanafani.
Not that any of this is unexpected. For instance, in 2020, the festival awarded vile antisemite and terror-supporter Mohammed el-Kurd its "Emerging Writer Award." And the same year, a letter written by senior PFLP member Khalida Jarrar (who is in Israeli prison) was recited by her daughter.
Organizers
The executive director of the festival, the name Susan Abulhawa may sound familiar to you since I covered her appearance at the Adelaide Festival earlier this year. Canary Mission have more on her antisemitism and terror support, including:
The photo on her website's contact page showing her sitting at her desk, along with photos of terrorist leaders responsible for the murders of tens of Israelis
Expressing the wish that Hamas rockets land on us
Calling for Intifada
Equating us with Nazis
Denying Jewish history
And the rotten apple does not fall far from the tree. Her daughter Natalie Abulhawa was fired from her job as a private school teacher, as a result of antisemitic content that she published online
Huwaida Arraf
Another name no doubt familiar to regular readers, Huwaida Arraf is one of the festival's organizers. She is also a well-known terror-supporter with a history of antisemitism. For instance:
At the height of the second intifada, Arraf and other ISM activists helped protect up to 40 terrorists barricaded inside the Church of Nativity in Bethlehem
She has written "The Palestinian resistance must take on a variety of characteristics — both nonviolent and violent. But most importantly it must develop a strategy involving both aspects."
Was a member of terrorist Rasmea Odeh's defense team
Defends Hamas
Equates us with Nazis
Huda Fakhreddine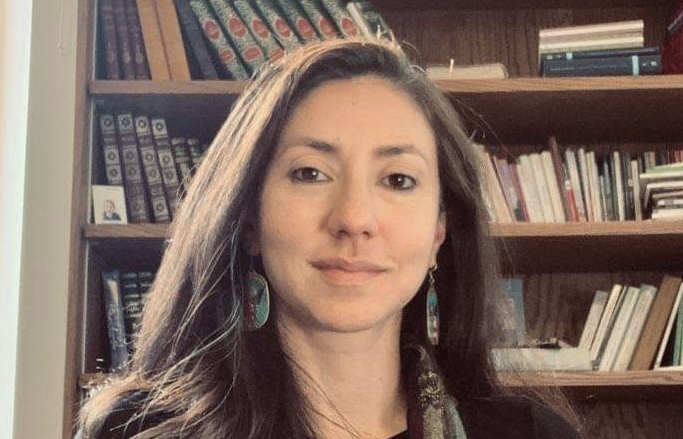 Associate professor of Arabic Literature at the University of Pennsylvania, Fakhreddine has referred to PFLP leader Ghassan Kanafani as a "free beautiful Palestinian voice" and accused Israel of "genocide and ethnic cleansing."
Speakers
Wisam Rafeedie
Wisam Rafeedie is a self-admitted PFLP terrorist who writes regularly for the PFLP mouthpiece Al-Hadaf. He has praised terror attacks which led to the assassination of dozens of Israeli children and other civilians, such as the Lod Airport massacre and the Coastal Road massacre.
Salman Abusitta
Salman Abusitta is a member of the Advisory Board of the Palestinian Return Centre (PRC), a UK-based Hamas-affiliated organization, which was designated by Israel as a terror organization for its ties to Hamas. He has also made several antisemitic statements, including:
Marc Lamont Hill
Another Israellycool hall-of-infamer, anti-Zionist-not-antisemite Marc Lamont Hill has promoted anti-Semitism, celebrated violence and glorified terrorists. Like when he:
Shared to Facebook an article featuring an interview with Louis Farrakhan, in which the latter referred to "The Satanic Jews"
Got fired from CNN for his UN speech in which he spoke of "a free Palestine from the river to the sea." (basically a call for Israel's destruction)
Said: "To me, 'Hands Up Don't Shoot' was always problematic, 'cause this isn't the posture I want to have against a violent state. If I'ma do this, I ain't trying to be like this, I'm going, I'm going Leila Khaled style, right? But. Yeah, yeah, I know, I'm probably fired right now. But, f**k it, might as well get it done then, right? Might as well go all the way."
Expressed support for terrorist Ali Jiddah at least 14 times on social media and actively assisted in running a 2016 fundraiser for him.
Posted to Instagram a photo of a new tattoo he got which portrayed a man masked in a keffiyeh and holding a rock
Reem Assil
This terror supporter gained infamy after hanging a huge mural of terrorist Rasmea Odeh in her bakery Reems. But Reem Assil's support of terror does not end there.
She has promoted at least one more PFLP terrorist from her bakery
On August 15, 2016, the Reem's Twitter account tweeted a photo of AROC activist Sharif Zakout in Assil's bakery, holding a photo of PFLP leader Ghassan Kanafani. The tweet said: "Come hungry for food and knowledge! "
Her bakery recently made the news for refusing to serve police officers in uniform
Aya Ghanameh
The Founder and President of the Students for Justice in Palestine (SJP) chapter at Rhode Island School of Design from August 2020 to June 2021, Aya Ghanameh is another with a history of antisemitism and terror support, including:
Tweeting "if a zionist breathes near me today i will destroy you."
On the day of a terror attack targeting civilians in Jerusalem, Ghanameh tweeting "resistance is justified when people are occupied."
Tweeting "yeah i support violent resistance and what about it?"
Calling for Israel's destruction
Tweeting "my mentions are full of creepy zionists bc [because] i said you ugly colonists are not indigenous to palestine."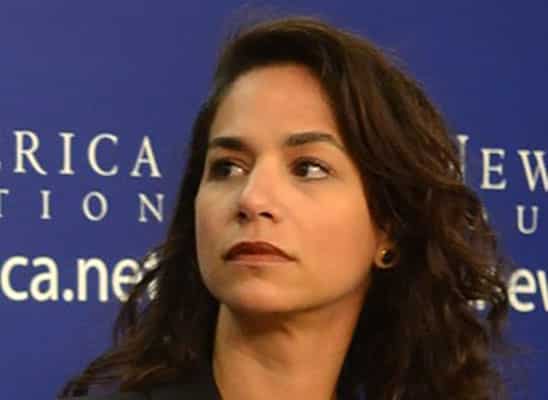 A member of the US Campaign for Palestinian Rights (USCPR)'s Steering Committee., Noura Erekat once participated in a panel discussion alongside Hamas leader Ghazi Hamad, with PFLP Gaza's Maryam Abu Daqqa participating as well (57:15). She has also promoted antisemitic historical revisionism by stating that "Zionists violently targeted Middle Eastern (Arab, Turkish, Iranian) Jews to "cleanse" them of their oriental qualities & rehabilitate them."
Nadya Tannous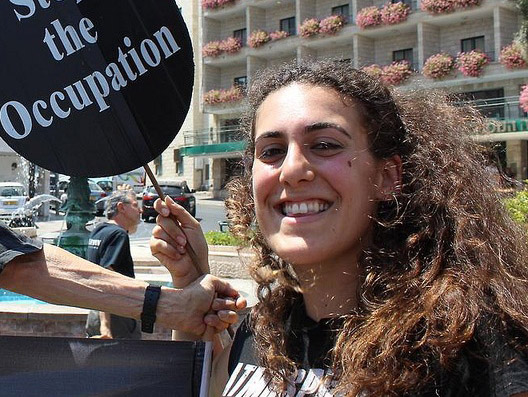 Nadya Tannous is a leader in the Palestinian Youth Movement (PYM), an organization that openly supports palestinian Arab terrorism against Israelis. PYM activists have also called for kidnapping of Israeli soldiers. Tannous herself has also shown admiration for PFLP leader Ghassan Kanafani.
Refaat Alareer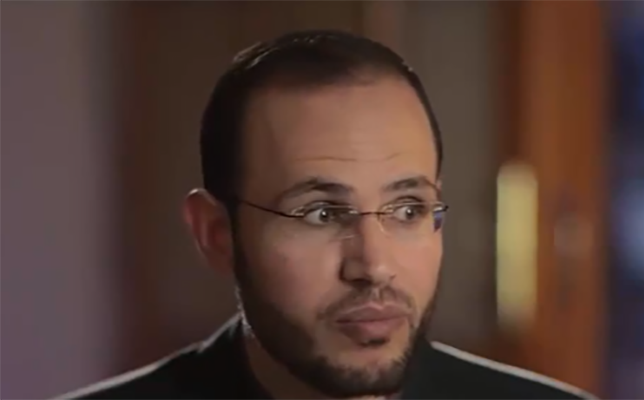 A professor at the Islamic University of Gaza, Alareer is an antisemite and terror supporter, whose brother played a genocidal chicken on Hamas television. Among his "highlights" are:
Roger Waters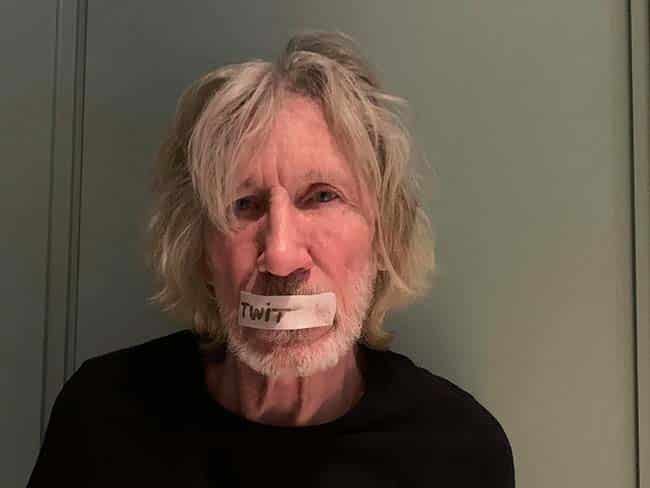 Do I really need to remind any of you just what a disgraceful Jew-hater this rock'n'roll BDS-hole truly is?
In case you need a reminder, watch here and try not to throw up.
Others
The other speakers with very problematic backgrounds include:
Sponsors
The festival's sponsors include:
---
All of this is of course disturbing, especially to Jews and freedom lovers. But the festival being hosted at UPenn should also disturb people who are not necessarily pro-Israel.
For a start, the Festival's Facebook and Twitter/X accounts refrains from calling the United States by its name and instead calls it "Turtle Island," a term often used by indigenous rights activists to imply that the United States and Canada are illegitimate colonial enterprises.
Then there's the fact the festival's sponsors include several government entities, including the Pennsylvania Council On The Arts and the Australia Council for the Arts.
I concur with Brooke Goldstein, founder of the End Jew Hatred movement, who says:
"Everyone should be alarmed at the Nazi-like hate fest that will be happening at UPenn. To think this is only a problem for the Jews is a big mistake. American students are being indoctrinated by radical parties with anti-American, anti-Jewish ideology. This will have a devastating effect on the development of our country at large."

"I call for an investigation to be opened into whether the school is working with this terror-sponsoring foreign government [Qatar] to promote extremism."
Please join me in signing this petition.