Home
Tags
International Solidarity Movement
Tag: International Solidarity Movement
Paypal has closed the account of the French branch of the International Solidarity Movement (ISM), seemingly because they violate a law barring discrimination based on national origin
The ISM, who claim they are all about "Non-violence", let down their guard on International Women's Day
Here's hoping this trend spreads!
I can't deny that Jews are amazing, and especially the people in the only Jewish state
Despite claims of not "associating, supporting, or have anything to do with armed or violent resistance", the ISM tweets their support for a terrorist
Anna Baltzer is not your typical BDSHole, for the sole reason that she's aesthetically pleasing. And while she looks good in makeup, important parts of her bio are apparently made up
Looks to me like Judge Judy is no fan of these numbskulls
Those so-called "peace activists" of the International Solidarity Movement are at it again
Those peace-loving activists of the International Solidarity Movement are getting sloppy these days

The International Solidarity Movement long claims to oppose "violent resistance." I call BS and here's why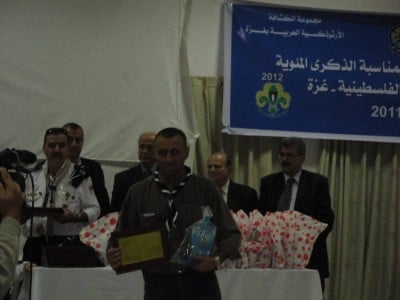 From the society that brought us the suicide bomber and other depravities
Relevant news and information regarding the so-called freedom flotilla to Gaza
Anti-Israel-organization-masquerading-as-group-of-peace-activists, the ISM, has announced its latest initiative in the wake of the murder of Vittorio Arrigoni, one of their own.