A few days ago, Ha'aretz reported that the Shin Bet had been conducting surveillance of terror enabler Bridget/Bridgette Chappell, whom I have blogged about before.
You'd think she would would be happy that her case was once again being covered by Israel's premier left-wing newspaper.
Think again.
On her Facebook group, Chappell reveals once again the depth of her hatred of Israel.
[click to enlarge]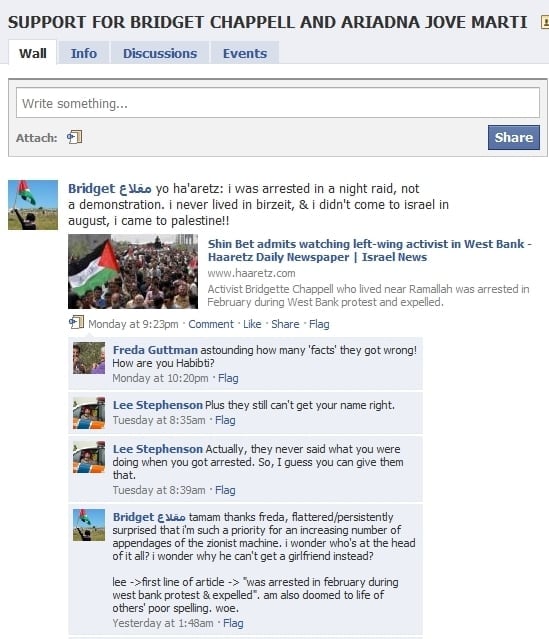 That's correct. Chappell refers to the very left-wing Ha'aretz as one of the "increasing number of appendages of the zionist machine"!
Notice also how she is bent on criticizing the report, including its spelling of her name. Assuming that is her name.
And I'd be remiss to not point out this statement regarding coverage of her antics in the Israeli newspapers:
i wonder who's at the head of it all? i wonder why he can't get a girlfriend instead?
I think she's being modest. What man wouldn't be attracted to this?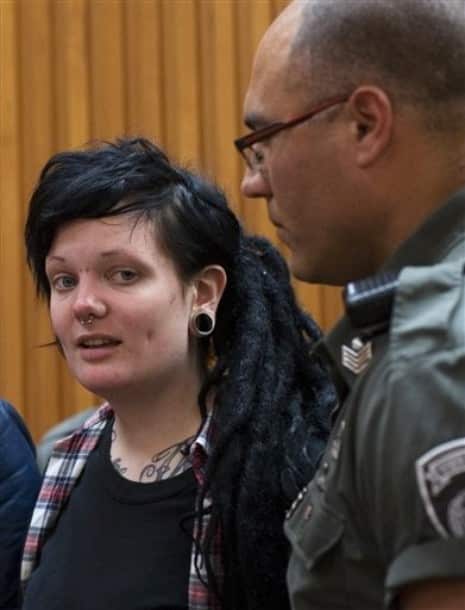 Please help ensure Israellycool can keep going,
by donating one time or monthly