Remember barking mad, antisemitic BDSHole Cat Watters, who wanted me to fund her trip to Gaza, and seemed to have difficulties in cartoon comprehension?
Her fundraising seems to have hit a snag. No-one wants to donate.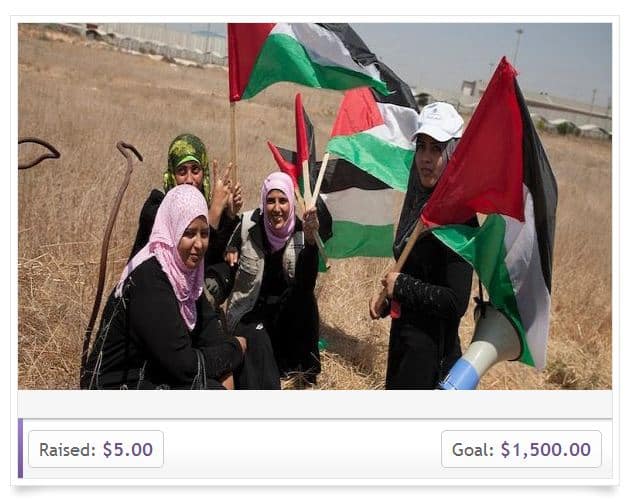 But not to worry. Catt seems to know the reason.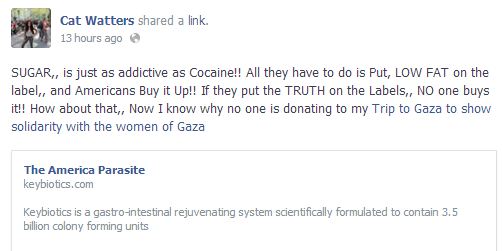 Given her antisemitic Facebook shares, I am surprised that is not a link to a video or story about Jews.
She really needs to stay off the sugar. Or is that cocaine?
Update: I think I've just coined a new phrase: catsh*t crazy
Please help us get the word out. Your support is appreciated.