The following two tabs change content below.
An Aussie immigrant to Israel, Aussie Dave is founder and managing editor of Israellycool, one of the world's most popular pro-Israel blogs (and the one you are currently reading) He is a happy family man, and a lover of steak, Australian sports and girlie drinks
Latest posts by Aussie Dave (see all)
Remember barking mad, antisemitic BDShole Cat Watters, who wanted me to fund her trip to Gaza, and seemed to have difficulties in cartoon comprehension?
Her fundraising seems to have hit a snag. No-one wants to donate.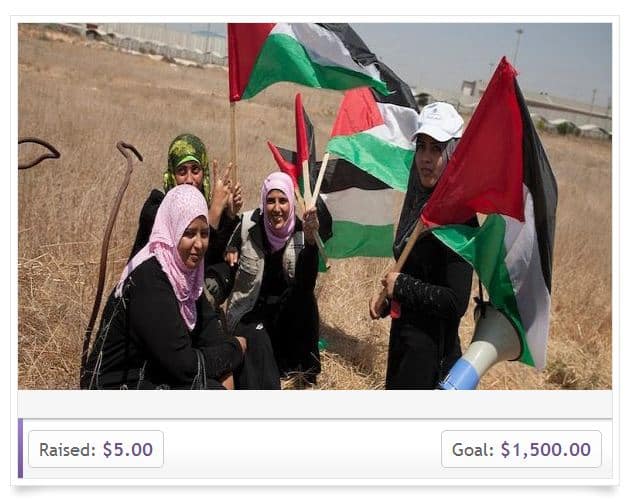 But not to worry. Catt seems to know the reason.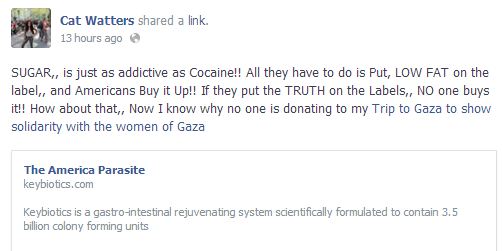 Given her antisemitic Facebook shares, I am surprised that is not a link to a video or story about Jews.
She really needs to stay off the sugar. Or is that cocaine?
Update: I think I've just coined a new phrase: catsh*t crazy