Code Pink Crazy's Fundraising Campaign Reaches Code Red Status
Remember barking mad, antisemitic BDSHole Cat Watters, who wanted me to fund her trip to Gaza, and seemed to have difficulties in cartoon comprehension?
Her fundraising seems to have hit a snag. No-one wants to donate.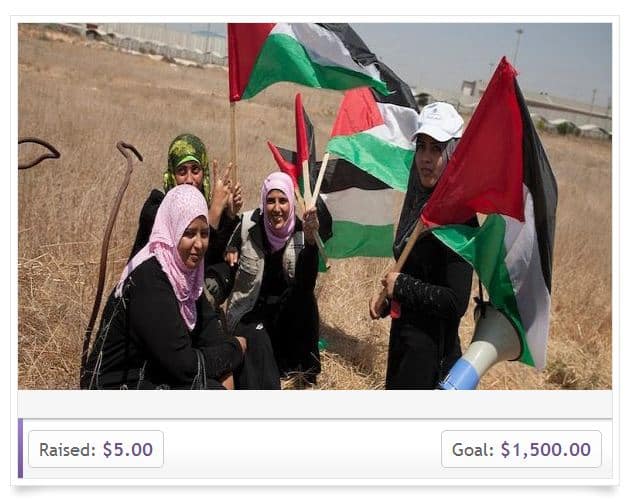 But not to worry. Catt seems to know the reason.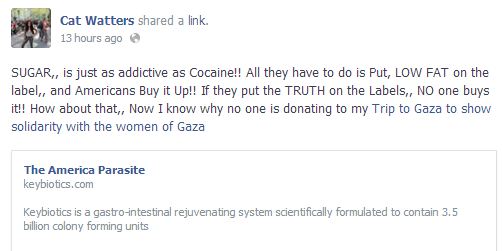 Given her antisemitic Facebook shares, I am surprised that is not a link to a video or story about Jews.
She really needs to stay off the sugar. Or is that cocaine?
Update: I think I've just coined a new phrase: catsh*t crazy