BDSFail Central – 2016 Upcoming Concerts In Israel
The concert announcements are big this year in Israel and every time a new one is made, Roger Waters gets a hernia.
The following is a quick summary of international artists that have either confirmed a concert date or announced their intent to play in Israel:
I will be updating this list when new shows are announced, so keep checking!
Confirmed & Booked!
Simply Red – June 14
If you don't know them by now you'll never never never know them… unless you go see them play at Menorah Mavtihim Stadium (formerly Nokia Stadium) on June 14.
Mick Hucknall's arrived in Israel and it seems he's sticking two fingers up at the BDS crowd!
Foreigner – June 14 and June 15
BDS is gonna know what fail is. 80's legends Foreigner will be playing a double show in Caesaria on June 14 and 15.
Alice Cooper – June 16
Another rock legend Alice Cooper graces us with his thrilling performance on June 16.
Zakk Wylde – June 22
Former Ozzy Osbourne guitarist and Black Label Society frontman Zakk Wylde will give Israelis a blessed hellride on June 22 at Havana Club, Tel Aviv.
Oh yeah. Zakk has a message for his Israeli fans #SDMF!!
Sérgio Mendes – June 24-25
The Brazilian jazz legend will be playing 2 shows on June 24 at Zappa Tel Aviv and June 25 at the Tel Aviv Cultural Center.
Hannibal Buress – June 29
Nobody said this list is for musical performances only! Stand-up comedian Hannibal Buress will be playing the Opera House in Tel Aviv on June 29.
Barry Manilow – June 30
Oh Mandy! Barry Manilow is coming to Tel Aviv on June 30. He asks, will you be there?
Megadeth – July 2
Heavy metal legends Megadeth will be at Live Park, Rishon LeZion on July 2, 2016.
Tame Impala – July 11
These psychedelic pop Aussies are going to let it happen on July 11 at Live Park, Rishon Lezion.
Buddy Guy – July 13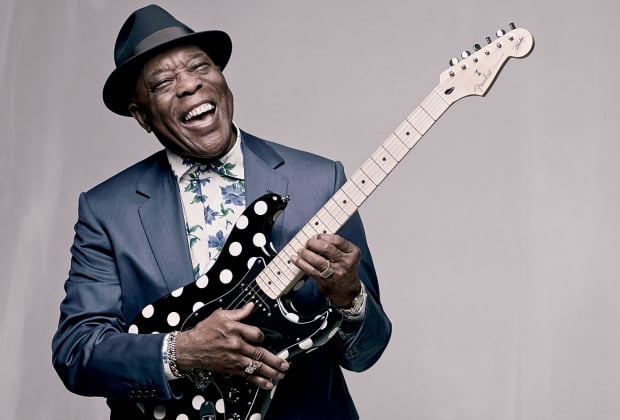 Living blues legend Buddy Guy makes his way to Caesaria Amphitheater on July 13.
Scorpions – July 14
50th anniversary tour?! Can you believe they've been rocking you like a hurricane for that long? They'll be playing Hichal Menorah Mavtichim on July 14.
Pharrell Williams – July 21
Israeli fans are getting lucky this summer! Pharrell Williams will be performing at Live Park, Rishon LeZion on July 21. Hey remember that time BDS protested his show in Cape Town because of his connection to Woolworths' connection to its imports' connection to some guy's cousin's best friend's kid's babysitter's connection to Israel? Good times.
Blue Öyster Cult – July 28
Guys. We're gonna need more cowbell. Tel Aviv's going to be on flame with rock and roll. Blue Öyster Cult is performing for the first time in Israel on July 28 at Wahl Amphitheater (Ganei Yehoshua).
Santana – July 30
BDS thought they had him. But they don't. Carlos and his band will be playing Gane Yehoshua on July 30.
Symphony X – August 10
Prog metal stars Symphony X will be playing at Barby Club on August 10.
Sia – August 11
Australian singer Sia will play at Live Park Rishon Lezion on August 11.
Louis CK – August 18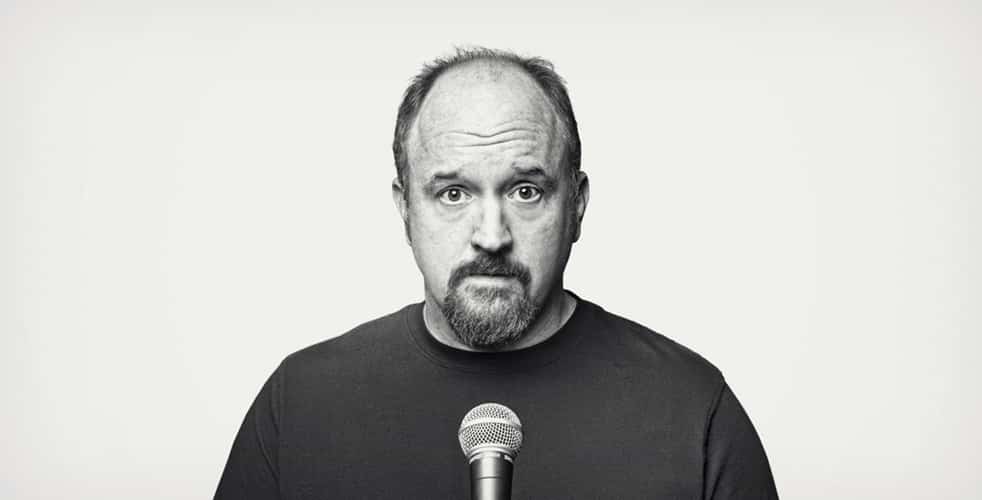 Famed comedian and Louis CK said on Howard Stern that he'll be doing a stadium show to make a lot of money. His show will be in Jerusalem At Orna Payis Stadium on August 18. Bring a date because it's on Tu B'Av!
Eagles Of Death Metal – September 5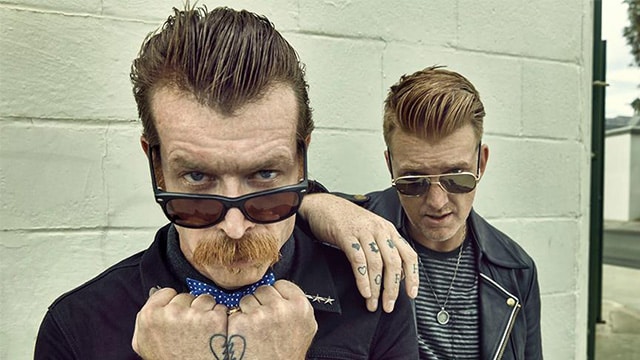 They told Roger Waters where to go the last time they were here.
Now they're coming back to rock your pants off on September 5 at Hangar 11 in Tel Aviv.
Alphaville – September 6
They're not just big in Japan, in September they're playing Tel Aviv.
QUEEN with Adam Lambert – September 12
Her Majesty, the Queen of England, has never visited Israel but she's a side show compared to this one! QUEEN with Adam Lambert are coming in September for their first ever concert here. This could be the biggest #BDSFail of the decade in my books. – Brian (I've booked tickets already)
The Chemical Brothers – November 12
The British Electronica duo will be at the Tel Aviv Convention Center on November 12.
Rumored/Not Finalized
Morrissey
Unofficial sources are saying the former Smiths singer will be performing 2 shows in August. He has been coming to Israel every 4 years since 2008, and he once told BDS where to stick it.
Duran Duran
Duran Duran will be returning to Israel in June. Exact date and location are still being ironed out.
Bruce Springsteen
We last heard in February about talks in the works to bring the Boss to Israel. Still waiting for further updates.
Update: Guitarist Stevie Van Zandt says BDS has made him determined to do a show in Israel just to spite them. Mark that one as a #BDSFail, folks.
Beyonce
Tickets are not officially on sale yet but "August 3" and "double shows" are rumored to happen.
Jennifer Lopez
She is reported to make her first appearance in Israel at HaYarkon Park Tel Aviv this summer.
 Past Shows
Donovan – April 2
60's icon Donovan played for a modest audience on April 2 in Bat Yam. He thanked us for our kind words.
.@donovanofficial some people are just so full of hate, while people like you help bring light to the world. Thanks again!

— (((David Lange))) (@Israellycool) April 3, 2016
Cruachan – April 9
This BDSFail is worth mentioning simply because of the band's clear message against BDS posted on their Facebook page.
They'll be playing at Moadon HaGagrin in Tel Aviv.
Craig David – April 10
British singer-songwriter Craig David will be playing his first Israel show on April 10 at Hangar 11, Tel Aviv.
Real Estate – May 2
Indie rockers Real Estate will play Barby Club in Tel Aviv on May 2.
Chris Cornell – May 6 and May 7
May 6, 2016 – Hichal HaTarbut Tel Aviv, May 7, 2016 – Caesaria Amphitheater
The Soundgarden/Audioslave singer is coming back to Israel after performing last year in Bloomfield with Soundgarden for two shows! Tel Aviv is sold out but tickets are still up for grabs in Caesaria.
Julio Inglesias – May 7
This one's for my mom. Julio will be crooning for us on May 7 at Hichal Menorah Mavtihim.
Deep Purple – May 22
Classic rock kings Deep Purple will be here again on May 22.
Check out some Smoke On The Water filmed at the show by yours truly.
Freddie Gibbs – May 23
American gangsta rapper Freddie Gibbs will play at Barby Tel Aviv on May 23.
Check out his interview with Jerusalem Post in which contains this gem:
Do you know any Israeli music?

Michael Bolton and Kenny G are about all I know.
Elton John – May 26
Elton John who is famous for being Elton freaking John will play Gan Yehoshua on May 26.
He played. And we loved it. Full details here.
Nazareth – May 29
Scottish rock legends Nazareth will be coming back to Tel Aviv to play Havana Club on May 29. Hey Nazareth. Now you're messing with the… sun and the beach!
Brian Wilson – June 8
This Beach Boy will be surfin' Tel Aviv and then playing in Park Ra'anana on June 8.
Die Antwoord – June 8
Oh decisions, decisions on June 8… Brian Wilson singing Good Vibrations or these guys singing Fatty Boom Boom. You may know these Cape Towners from the movie CHAPPiE or from their catchy as heck rave-rap. They'll be playing Live Park, Rishon Lezion.