If BBC News Reported On Sport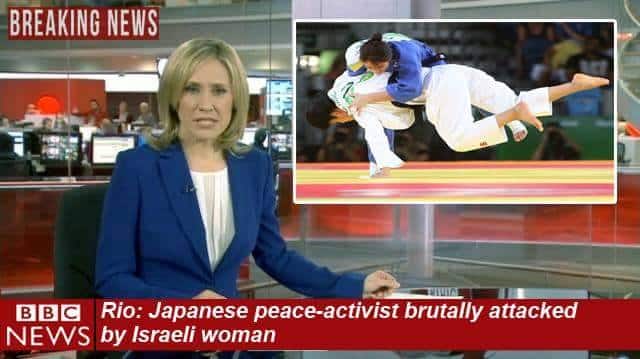 And they'd have a fact check team on the ground right now trying to figure out if the "Israeli woman" lived the wrong side of the green line so they could call her a settler.
Obviously this is satire based on Judoka Yarden Gerbi winning a bronze yesterday.
Source My Israel Facebook page.