From Islamic Jihad Arch Terrorist to Islamic Jihas-Been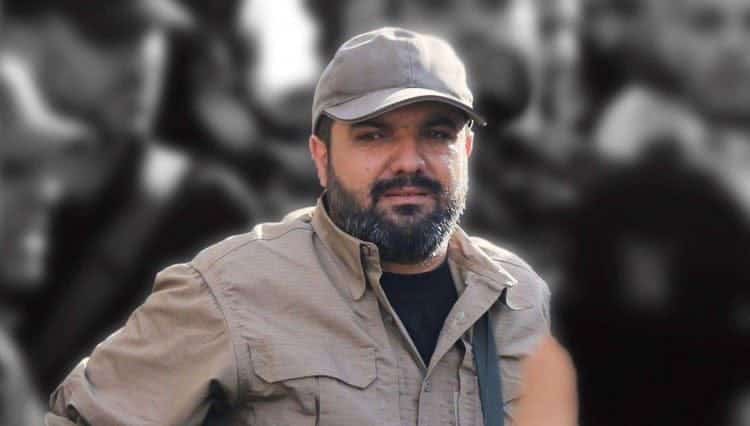 The IDF has turned senior Islamic Jihad arch terrorist Bahaa Abu Al-Ata into worm food, in a pinpoint strike.
My reaction: Bahaa!!
Islamic Jihad claims
Islamic Jihad's military wing, Al-Quds Brigades, said in a statement that Abu al-Ata, commander of the northern Gaza Strip, was "martyred while performing heroic jihad (holy war) to thwart conspiracies and defend the land."
Yes, about that "heroic jihad"
IDF Spokesperson Brig.-Gen. Hidai Zilberman confirmed Tuesday morning that the military had received specific intelligence on his location and targeted the specific room where al-Ata was sleeping and did not destroy the entire building in order to avoid civilian casualties.
I guess he didn't hear that "heroic jihad" can make you blind.
At least he's now sleeping with the fishes.
And make no mistake: we shouldn't lose any sleep over his demise.
"Over the past few months the IDF warned several times, and in various ways, that he should stop his activities," Zilberman said. "The Chief of Staff decided on this operation because there was no other way."

—

Israeli said that the operation was launched to stop Abu Al-Ata who was in the midst of launching a series of attacks against against Israeli civilians and IDF troops, including preparations for sniper and kidnapping attacks, killer drone attacks, and preparations for rocket fire throughout Israel.

—

The head of Palestinian Islamic Jihad's (PIJ) Al-Quds Brigades in Gaza, Baha Abu al-Ata was considered one of the top terrorists in the blockaded coastal enclave. He had been involved in planning attacks against Israel, manufacturing arms and upgrading long-range rocket launching capabilities.
You reap what you sow and this sow has now met the reaper.
Islamic Jihad are threatening to open the gates of hell. I guess they didn't get the memo that just because Abu al-Ata is there now, does not mean he can get to the gate to open it.
They are firing rockets at us as I write this and Times of Israel reports this was an attack that "could send the sides sliding back toward war."
No! We have had a war declared against us for decades, and perhaps now our leaders will wake up and recognize it, taking more decisive action against the terrorists trying to destroy us.